Exfoliating is one of the few trends in the beauty industry that has seen little fluctuation in terms of whether or not blogs tout their ability to offer "life changing" positive effects. However, exfoliating products seem to change with the times, as innovations have made healthier means of exfoliating more widely accessible. Where a chemical peel was once exclusive to a spa or dermatologists office, consumers can now hand pick from dozens of products that offer the same means to the same end.
But what do we mean by chemical exfoliation? Chemical exfoliants, also known as liquid exfoliants, are chemical skin care products that help eliminate the presence of dead skin to brighten and even skin tone. These products facilitate to diminish the appearance of wrinkles by increasing cell regeneration. When old, dead, skin is no longer sitting on the face, the body has to work overtime to create a new layer of skin cells — keeping skin from appearing older or aged.
The term "chemical exfoliants" refers to an umbrella of ingredients in different INCI categories that all serve essentially the same purpose. Things like retinoids, alpha-hydroxy acids, beta-hydroxy acids, and polyhydroxy acids are all considered chemical or liquid exfoliants. Other ingredients that exfoliate the skin, like walnut shell powder or microbeads, are considered physical exfoliants, though the latter is banned in many countries for its negative impact on the environment.
AHA's
Alpha hydroxy acids (AHA's) are some of the most popular liquid exfoliants in the skin care world because they're good for just about any skin type. The term refers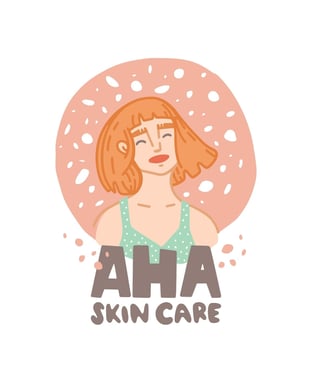 to a category of acids that work to slough off dead skin cells and increase cell turnover to reveal glowing, younger looking skin from deep within. Many consumers are often turned off by the term "chemical" so skin care companies opt to call these ingredients liquid exfoliants instead, as chemical does not mean that the product is not natural. When it comes to AHA's, this rings especially true.
Some of the most popular AHA's seen in skin care products today are ingredients like glycolic acid, lactic acid, tartaric acid, citric acid, and malic acid. Many of these ingredients are derived from fruit (malic acid, for example, comes from apples). Lactic acid and glycolic acid are among the most commonly used from this list as they're industry favorites for their ability to leave skin with a healthy glow in just about any skin type.
We recommend this popular Glycolic Acid from Alfa Chemicals. The chemical is made with unique production process that gives the product the ability to be free from formaldehyde. This Lactic Acid from Jungbunzlauer is also a popular choice for an AHA in beauty products because the strict regulations imposed on INCI ingredients within the European Union means that the products are of good quality.
For products that will be advertised as natural, we recommend this Citric Acid from Oils4Life. Citric acid is an ingredient naturally derived from citrus fruit. This product can be used in things like bath bombs and other botanical skin and body care products.
BHA's
While AHA's refer to a variety of different INCI ingredients that all serve virtually the same purpose, the term BHA really just refers to one ingredient: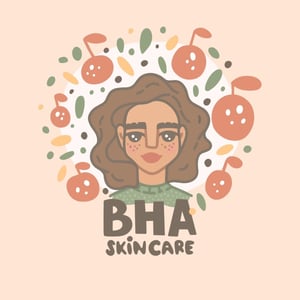 salicylic acid. This ingredient, while used mostly in acne-treatment productsfor its ability to deeply cleanse pores and eliminate blemishes, is still technically an exfoliant. The reason that salicylic acid is considered a beta-hydroxy acid (BHA) as opposed to an alpha-hydroxy acid is because of its oil solubility.
BHA's can get deep into the pores to combat oil production—which means they can both combat oily skin but make dry skin far worse, so they may have different effects on certain skin types. AHA's meanwhile, are water soluble and deal mostly with the outermost layer of the skin, helping to get rid of any dead skin cells that may have built up over time. Many skin care routines implement both an AHA and a BHA, as they have different uses and garner different results. Many skin care products combine both ingredients into one product, sometimes also including a PHA (polyhydroxy acid) in the product as well.
This Salicylic Acid from Presperse, a U.S. based chemical company is a highly concentrated product of 40% salicylic acid that can be watered down to 10% salicylic acid in cosmetics and skin care products. For natural products, this Salicylic Acid from Evonik is derived from 100% natural wintergreen oil, making it a great ingredient for products advertised as natural.
PHA's
PHA's, or polyhydroxy acids, are similar to AHA's in that they help to slough off dead skin cells from the surface layer of the epidermis. Consumers with particularly sensitive skin, though, may find that AHA's can cause their skin to become even more sensitive and may be turned off by products with the ingredients. For this problem, companies are turning toward PHA's for their ability to exfoliate without sensitizing the skin.
Bio Honey Acids from Dermalab is a naturally derived PHA that comes from gluconic acids from honey. The ingredient is good for sensitive skin but is still able to deliver a lot of the brightening and exfoliating effects of an AHA.
Disclaimer: The information provided (on our blog) is accurate to the best of our knowledge, however, there may be errors. As a neutral organization, we at Covalo do not advocate or promote certain products or ingredients on our platform as better than others. The Site may contain (or you may be sent through the Site) links to other websites or content belonging to or originating from third parties or links to websites and features in banners or other advertising. Such external links are not investigated, monitored, or checked for accuracy, adequacy, validity, reliability, availability or completeness by us. For more information on our blog, contact social@covalo.com