On this page
Leading this movement stand visionary brands that champion circularity throughout all they do from ingredients through to packaging, waste management and community actions. Let's explore the world of zero-waste beauty — where sustainability meets skin care and eco-consciousness blends seamlessly with cosmetics.
Beauty brands leading the way

Lumene (Finland)
Nordic pioneer for Circular & Sustainable Beauty
Finnish beauty brand Lumene has been a pioneer of circular beauty for over 20 years. They have been at the forefront of using upcycled materials across their product lines. One example of which is upcycled cloudberry, their first upcycled ingredient which still stands as their most popular skincare hero till this day. Wild cloudberries are a Scandinavian treasure that grow above the arctic circle. They contain twice as much vitamin C as oranges, and the unique Arctic climate results in a potent super-fruit rich in antioxidants.
But Lumene goes beyond using upcycled materials just in formulas. This year, the brand has announced a move to bio-based jar packaging for all 50ml moisturizers in its core range. This change is not only saving the use of 1.5 million pieces of fossil-fuel derived plastic per year — it is also developed from side streams of the local Finnish forest industry.
Krave Beauty (USA)
Challenging invisible industry waste
Waste is an issue across all parts of the beauty supply chain. By reducing waste, we can help to reduce carbon emissions and focus on a low-carbon economy. Companies like Krave Beauty are leading the way when it comes to normalizing the conversation about waste and rescuing personal care products.
In 2022, slow-down skincare brand Krave Beauty launched their "Waste-Me-Not" campaign, which showcased a discarded pilot batch upcycled ingo a limited edition Matcha Hemp Body Wash. Following production of a re-formulated version of their bestselling Matcha Hemp Hydrating Cleanser, the brand was left with more than 4500 liters of bulk that didn't meet specification. Turning lemons into lemonade, Krave Beauty reworked the formula to create a body wash. The product is packed in a pouch that uses less plastic, water, and energy than regular bottles. A mistake turned into magic, the body wash retails for a discounted $8, just to cover costs.
Matcha and hemp are both ingredients that are often used in personal care products for their potential benefits for the skin and overall well-being. They both have anti-inflammatory properties.

www.kravebeauty.com
No Planet B Upcycling (Germany)
German start-up No Planet B Upcycling is on a mission to reduce food waste, giving a second life to plant-based materials which would otherwise be thrown away. Their product line, including shampoos, conditioners, shower gels, and hand soaps, all contain upcycled ingredients derived from feedstocks such as apricot kernels, used coffee grounds, olive leaves, broken rice grains, blueberry seeds, and more.
And that's not all: each formula is vegan certified, easily biodegradable and free from microplastics. All packaging is also recyclable. The bottles are made from 100% recycled material and the tubes are made from 70% recycled material (without the cap). Product sleeves also have recycled content or are completely plastic-free.
On a circular mission, their team of self-proclaimed positive rebels prioritize upcycling for a waste-free planet and sustainable future. Available at DM, one of the largest drugstore chains in germany, No Planet B Upcycling is spreading an impactful upcycling message to the mass market, while still focusing on the simple joy of beauty care.
Pulpe de Vie (France)
Fighting fruit waste
Pulpe de Vie is an organic cosmetic brand who makes all their beauty products from local and anti-waste fruit. Collaborating with small organic producers in the South of France, fruit and vegetables are salvaged from otherwise unsold crops, saving an average of 5 tons of perfectly good produce a year. These fruits and vegetables are then transformed into their vitamin-rich skincare products. An example of one of these ingredients they use is organic white peach, a natural antioxidant known to fight free radicals.
Pulpe de Vie follows their own 10 step "Anti-Waste Charter", not only repurposing wasted fruit but also taking into consideration how the products are packed and how the company works day-to-day. Some examples include only working with reconditioned computer equipment that is then kept for at least 5 years to fight against built-in obsolescence and donating all their products with an expired shelf life (but which are of good quality) to charities, supporting vulnerable people.
UpCircle (UK)
Ethical Skincare, Organic & Zero-Waste
Founded with the idea of giving coffee grounds a new lease of life, UpCircle has transformed more than 450 tonnes of coffee waste into sustainable skincare. Every day a bike courier visits 25 cafes in London and collects around 100kg of coffee grounds that would otherwise be thrown away. The brand has since diversified into other waste streams including olive stones, maple bark and date seeds. Now, they have an extensive range of skincare centered around upcycled ingredients which are all inclusive.
It was recently announced that UpCircle was 1 of 5 winners of Sky's 2023 Sustainable Advertising Initiative — meaning their upcycled beauty mission will soon be going mainstream in the UK, highlighting their innovative ingredient rescuing concept on national TV.
Text continues below image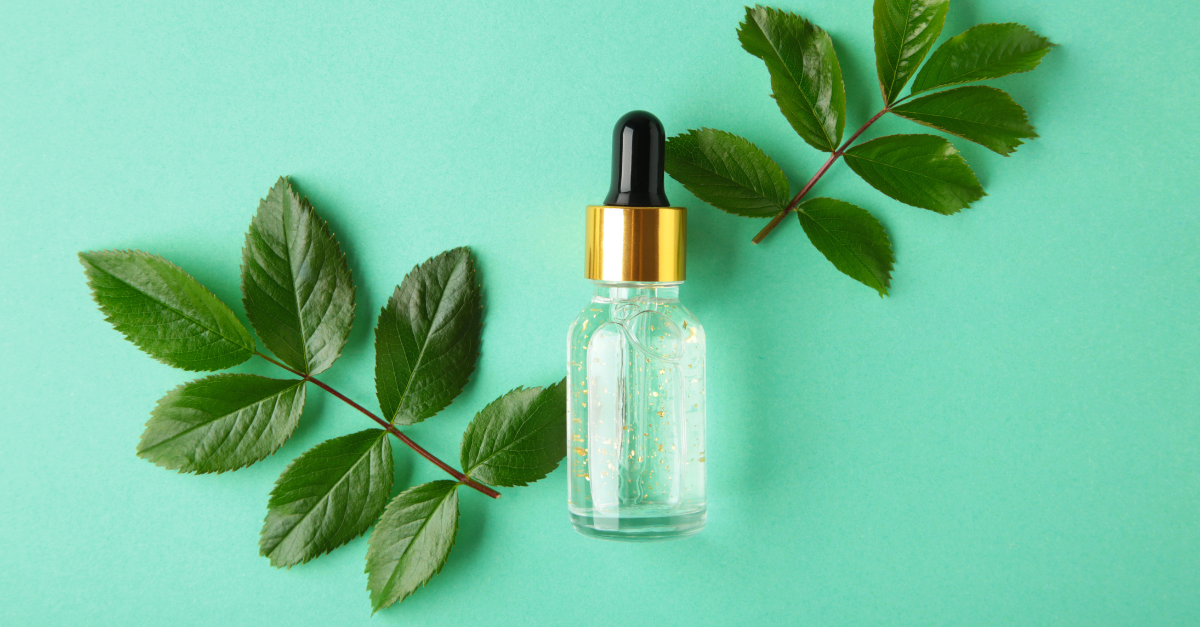 The shift towards upcycling among the big industry players
The shift towards zero-waste ingredients, manufacturing and packaging is not only the provenance of indie brands. Upcycled materials are also making their way into multinational and luxury branded products:
Palmolive has a range of vegan shower gels with upcycled ingredients from juice, paper, and perfume industries. Their Palmolive UP! range boasts products which feature upcycled orange peels, rose petals, and eucalyptus.
The Body Shop has added to its Vitamin E Moisture Day Cream upcycled raspberry seed oil, known to be a source of vitamin E, which uses raspberry leftovers from the juice industry, meaning there's less waste overall.
Diptyque Paris, the world renowned parfumerie maison, has infused upcycled Firad Rose in its fragrance The Eau de Parfum Eau Rose, to give a green fruity note. The perfume is said to align with the brand's ongoing approach to sustainability, as the Firad Rose is upcycled using discarded damascena rose water during the distillation process.
Stella Skincare by Stella McCartney incorporates responsible and traceable ingredients following their own Skin Sustainabilit™ promise. One example is that of Olive squalene, a by-product recovered from olive oil production in Spain, Portugal, Italy, and Greece, that would otherwise contribute to agricultural waste.
But there is still a long way to go until personal care is fully zero-waste. In next steps, the percentage of upcycled materials in a formula needs to be increased, rather than one or two upcycled actives or exfoliants being called out. Cherishd is an in-house brand concept from The Upcycled Beauty Company that proves fully upcycled formulations are possible. Thought to be the world's fist upcycled emulsion, Cherishd's Supreme Superfood Cream is a first-of-its-kind formula featuring upcycled ingredients from multiple manufacturers.
A holistic view of the production process and product life cycle needs to be considered taking inspiration from the likes of Lumene, moving towards upcycled and bio-based packaging, as well as how waste production and excess inventory are dealt with by companies such as Krave Beauty and Pulpe de Vie. As an industry, we can take inspiration from these circular pioneers and incorporate responsible sourcing, regenerative design, sustainable production and considered consumption into all parts of the beauty and personal care business.
Liked this article? Share it with your colleagues and friends by clicking one of the social media like or share buttons above, and make sure to leave a comment. We love hearing from you!
Disclaimer: The information provided (on our blog) is accurate to the best of our knowledge, however, there may be errors. As a neutral organization, we at Covalo do not advocate or promote certain products or ingredients on our platform as better than others. The Site may contain (or you may be sent through the Site) links to other websites or content belonging to or originating from third parties or links to websites and features in banners or other advertising. Such external links are not investigated, monitored, or checked for accuracy, adequacy, validity, reliability, availability or completeness by us. For more information on our blog, contact social@covalo.com