With our Upcycling Campaign, we shed light on paths never explored before, and inspire you to join this sustainable movement.
On this page
You might be questioning the proven efficacy of these ingredients — can they help you achieve those bold claims? — or their versatility to the applications you work with. As we take you through this transformative journey, let's delve into the intricacies of upcycled ingredients, explore the questions with insufficient answers out there, and introduce you to our Upcycling Heroes.
Want to stay up-to-date with the Upcycling Campaign?
Check our landing page for information, the latest articles, and more!
Addressing waste: The imperative for upcycled ingredients
"Upcycling" refers to a method of using discarded objects or material products that would otherwise become waste, creating a product of higher value than the original. This movement has the potential to play a big role in tackling food waste. At first, it might not seem like such a big deal — can't we just compost our way out of it? — but this food waste has an enormous impact on the world we live in¹:
Around one-third of all food produced is either lost or wasted each year.
28% of the world's agricultural area is used annually to produce food that is lost or wasted.
21% of the freshwater is used to produce food waste.
Food waste contributes to 8% of greenhouse gas emissions.
Unlike recycling, which often involves breaking down materials, upcycling preserves the integrity of the original components. This means that ingredients like fruit peels, coffee grounds, and byproducts from other industries can find new life in beauty and personal care products, rather than contributing to climate change.
In addition to food waste, there are several other sources that can be used to turn into upcycled ingredients for beauty products. Take agricultural byproducts, like plant stems and leaves, or algae and seaweed. The latter are increasingly popular in the beauty industry due to their numerous benefits for the skin and hair.
By utilizing the potential of discarded materials, we can create a profound impact not only on the environment, but also socially and economically.
Text continues below image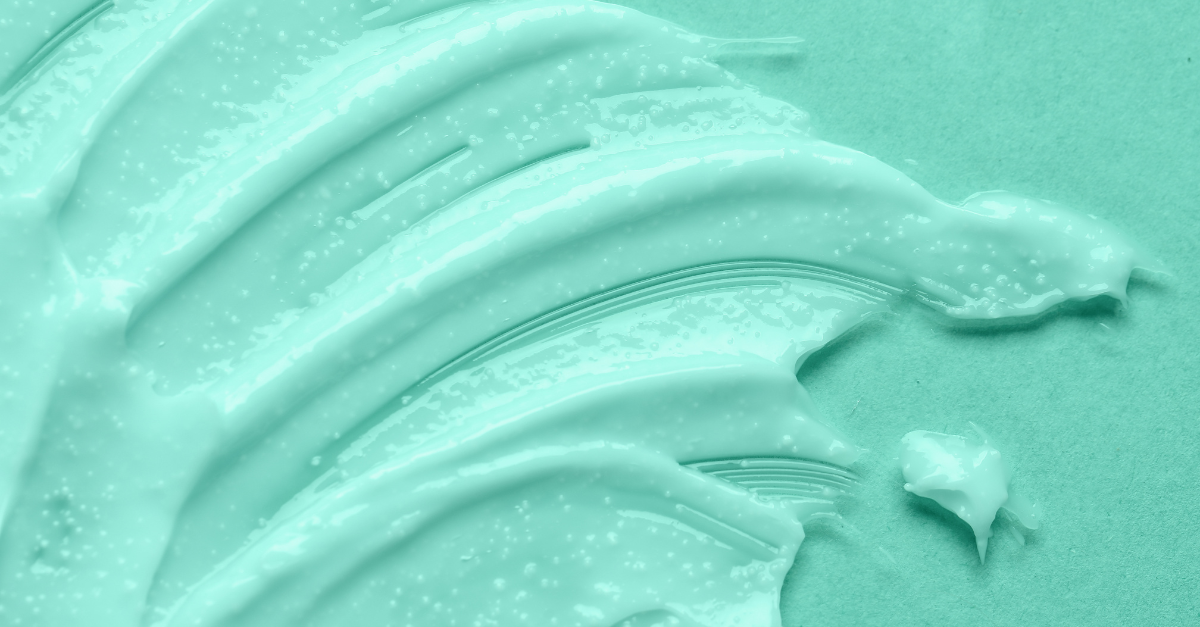 The beauty industry's take on upcycled ingredients
The beauty industry has embraced the upcycling movement with remarkable fervor, as evidenced by the swift ascent of our "Upcycled" filter from the 10th to the 3rd most used filter on Covalo in the past year alone. As consumers increasingly seek ways to minimize their carbon footprint, brands are quick to jump on the upcycled bandwagon to meet these eco-conscious demands.
For consumers, the attraction to upcyling is multifaceted. It promises innovation, unparalleled benefits for skin and hair, a natural and authentic appeal, while also contributing to the circular economy. Moreover, products containing upcycled ingredients come laden with compelling transformation stories that resonate on a personal level, reinforcing a sense of responsibility and fostering a deep connection with the ethos behind the product.
Although the journey of upcycled ingredients began some time ago, its pinnacle is still far ahead of us. The allure of upcycling extends beyond sustainability; it possesses the power to craft captivating marketing narratives.
This trend holds particular appeal for indie brands and newcomers in the cosmetic industry, who quickly conquer their space with the unique stories tehy're able to tell because of their ingredient sourcing. BYBI, for example, uses upcycled ingredients in over 50% of their range, which contributes to their goal of wanting to become the first carbon negative beauty brand. UpCircle, who launched their coffee scrub at a coffee festival in 2016, believes that circular beauty is the next step. Each one of their products rescues byproducts from other industries.
Upcycled beauty is also becoming a path to show real commitment (i.e., not another greenwashing technique) to sustainability by some of the well-established players. Among them are The Body Shop, rescuing carrots that are too crooked to sell and using them in a moisturizer, and Nivea, who partnered up with supplier Kaffe Bueno to create a face cream with upcycled coffee oil for energized skin.
With over 340 upcycled ingredients to choose from, Covalo offers a plethora of options for your next project. So, which one will perfectly match your vision? It's time to get creative and explore the endless possibilities!
Text continues below image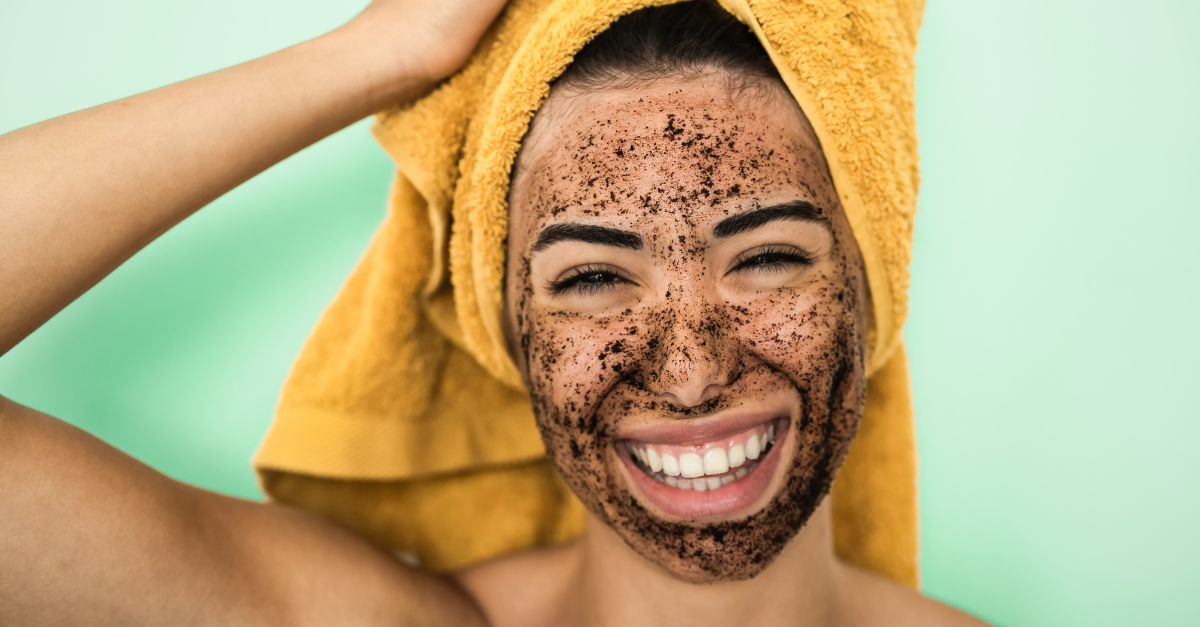 Our Upcycling Heroes
Meet our Upcycling Heroes — a diverse assembly of pioneers who are leading the charge towards a more sustainable industry landscape. Among them are those who have augmented their existing portfolios to magnify their sustainability impact; these established industry giants have recognized the need for change and are taking the lead. Alongside them stand the heroes who are rooted in the essence of upcycling; born from a mission to reshape waste into wonder, they exist solely for this purpose. Both types of heroes, united by purpose, inspire towards a conscientious approach, and ultimately give us a product portfolio with an incredible breadth of efficacious options.
Carbonwave takes a unique stand in the upcycling campaign by focusing on Sargassum, a seaweed that's causing destruction in the Atlantic Ocean and beyond. Sargassum blocks the sunlight from penetrating the water, threatening coral reefs. When it washes ashore and starts to rot, it releases greenhouse gasses. Moreover, the smell keeps tourists away, which has a terrible impact on the economies of countries that depend on it. With SeaBalance 2000, Carbonwave introduced "The World's First Seaweed-Based Cosmetic Emulsifier", crafting a multifunctional solution out of this major problem.
Sollice Biotech stands as an embodiment of nature's potential harnessed through innovation. A testament to this lies in their ingredient sourcing journey, which breathes new life into organic tomato byproducts from the scenic landscapes of southern France. As part of their renowned INTELLIGENE® range, these elements create ingredients that promote soothed and radiant skin. They are the first to have clinically proven that a natural cosmetic active ingredient, topically applied, enhances the salivary DHEA (dehydroandrostenedione) hormone and improves volunteers' mood. It's the first active ingredient derived from lanolin with anti-pollution and anti-aging properties. So far, Sollice Biotech is the only company to offer this ingredient.
As architects of the upcycled beauty movement, The Upcycled Beauty Company informs, inspires, and champions upcycled materials in personal care. They are positioning themselves as the heart of circular knowledge and upcycling inspiration. Their Full Circle line, including ingredients like Faba TONIQ® created from a byproduct of hummus production, exemplifies their commitment, offering upcycled, natural, and vegan active ingredients.
CFF is committed to leaving an indelible mark as a company that engages with what nature has to offer. Their dedication to this can be seen in their profound embrace of upcycling materials. Through their SENSOCEL® range, CFF's mission comes alive. Sourced from wheat, oat, sugarcane, apple, and corn, these ingredients offer an oasis of options for the eco-conscious formulator in search of those radiant green touches. Notably, CFF stands alone in offering cellulose fibers from sugarcane, underscoring their commitment to innovation.
Embracing the growing upcycling trend, Atanor 118 anticipates heightened consumer awareness as climate changes intensify. Amid this surge, Atanor ensures their upcycling process is clear and comprehensive, locally sourcing ingredients and championing circular economy principles. UPowder®, their cosmetic extracts, redefine purity, potency, and versatility. By pushing boundaries, Atanor bridges topical and oral applications, enabling cross-industry possibilities.
CLR Berlin: Merging efficacy and sustainability
CLR Berlin stands resolute in their dedication to consumer relevance and proven ingredient efficacy. CLR Berlin's ethos centers on solving problems while adhering to sustainable practices in ingredient sourcing and production. At the heart of their upcycling innovation lies AnnonaSense CLR™, empowering the skin to establish a sustainable homeostatic balance, nurturing skin health and overall well-being.
Thanks to local collaboration for biodiversity, eco-designed technology, and inherent upcycling practices, Hallstar's tale is one of innovation that stretches beyond formulation. It encapsulates a holistic approach that thrives on collaboration, technology, and upcycling ingenuity. Their Active Naturals line is at the front of eco-conscious beauty, where nature's resources are celebrated and nurtured.
Unlocking the Upcycling Campaign: What awaits you
We invite you to embark on a journey that promises not just awareness, but a comprehensive understanding of the significance and potential of upcycled ingredients. What lies ahead is an exploration into the very heart of this transformative initiative, revealing how it impacts not only the beauty and personal care industry, but also your very perspective on sustainability.
A glimpse into your upcycling journey
Curious how to seamlessly integrate upcycled ingredients into your formulations? Eager for inspiration that sparks new creative directions? The Upcycled Campaign holds the answers you seek. We'll delve into the art of formulation, offering insights on how these unique ingredients can help elevate your products. From the very start of your browsing journey, our Upcycling Heroes will be your guides, igniting your imagination and encouraging you to explore further.
Embracing challenges, embracing solutions
In this expedition towards a greener future, we acknowledge the challenges that come our way, like ensuring scalability and navigating through regulatory complexities. But here's the promise we make: These challenges are not roadblocks but rather, opportunities. Over the coming weeks, we're committed to addressing them head-on, collaborating with industry experts, innovators, and enthusiasts to forge a path that drives the upcycling movement forward.
Keep an eye on our Upcycling Campaign landing page here. There, you'll find insightful articles, an overview of our upcycling heroes, upcoming events, and more!
Let the Upcycling Campaign by Covalo open the door to conducting business in a manner that truly embodies the significance of having sustainability at the foundation of your operations.
Sources
¹ Food wastage: Key facts and figures by Food and Agriculture Organization of the United Nations
Liked this article? Share it with your colleagues and friends by clicking one of the social media like or share buttons above, and make sure to leave a comment. We love hearing from you!
Disclaimer: The information provided (on our blog) is accurate to the best of our knowledge, however, there may be errors. As a neutral organization, we at Covalo do not advocate or promote certain products or ingredients on our platform as better than others. The Site may contain (or you may be sent through the Site) links to other websites or content belonging to or originating from third parties or links to websites and features in banners or other advertising. Such external links are not investigated, monitored, or checked for accuracy, adequacy, validity, reliability, availability or completeness by us. For more information on our blog, contact social@covalo.com