The conversation around sustainability has become more frequent in the last couple of decades. Companies that once did not focus on sustainability now invest time, money, and resources into increasing their sustainability efforts and initiatives. From massive cosmetics and personal care brands launching global efforts to increase sustainability on all fronts—from production to recycling—to grassroots brands that focus on delivering cruelty-free and organic products that focus on ingredient transparency. Sustainability is a far-reaching umbrella term to categorize any effort to contribute to the world, rather than take from it to make a profit.
To consumers, though, sustainability means different things. For some, the importance of sustainability could mean that products created abroad are ethically sourced, offering fair wages to makers in third-world countries. To others it could be that ingredients in a product are 100% vegan and cruelty-free, focusing on the health and safety of animals throughout the production process. If you're considering investing in creating a sustainable brand, it's important to understand what you mean by that. It can be hard to be everything, but there are small steps that you can take to assure that your brand is sustainable in some way.
What makes a brand sustainable?
There are a lot of ways for a brand to become sustainable, so we recommend focusing on just a few ways you want your brand to achieve sustainability at a time. Certain certifications are harder to earn than others. While the leaping bunny certification is given to products that are not tested on animals, the EcoTain certification can only be earned if a product is best in class and fulfills the stringent requirements of these three dimensions: people, planet and performance.
Trying to do too much at one time can be costly and inefficient and take away from being able to do any one thing successfully. If sourcing your products sustainably is important to you, focus on ways that you can make that happen, either through natural ingredients in your products or even fair wages in factories you're producing in.
When thinking about what sustainability means in regards to a brand or business, think about it as creating a company that adds to the world either socially or environmentally in some way. Below are some of the most common ways in which you can create a sustainable brand:
Sources: Creating a beauty product isn't as simple as it sounds. This is because there are so many regulations and hoops that you have to jump through to make sure that your product is compliant in the country you plan on selling in. For that reason, it can seem stressful to source your ingredients ethically, but with the right tools, it can be much easier to find exactly what you need.
When searching for ingredients, look for ingredient suppliers that not only meet your needs for the product but meet your needs with regard to sustainability. In beauty products, ethically sourced ingredients are often seen in certifications for things like being organically produced, vegan or cruelty-free. When searching for ingredients through Covalo, filter through certified products by checking the sustainability box for the specific certification or simply type in vegan in the search box to find products that meet your needs.
There are a couple of certifications that brands can earn by using sustainable or eco-friendly ingredients. Vegan and animal rights organizations can deliver certifications to brands that exhibit exemplary efforts in sustainability for these two categories. Some of the two most relevant certifications in the beauty industry for vegan and cruelty-free products are the Certified Vegan and Leaping Bunny certifications, respectively.
Labor: Other factors that often play a role in a brand's sustainability is its investments in ethical labor practices, whether the product is made locally or across the world from where it is sold. Imported goods can earn certificates for using fair trade practices and other ethical labor related achievements.
Fair Trade Certified products represent products that have been sourced from other parts of the world in an ethical way. Whether it be in paying fair wages to makers or purchasing ingredients from companies that sourced them ethically, fair trade encompasses a wide range of sustainability efforts.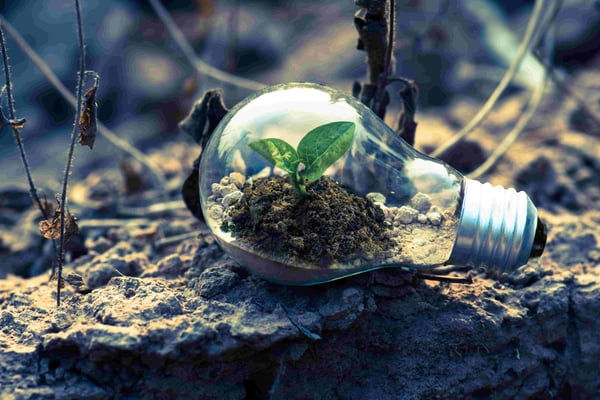 Organic vs. non-organic: Organic cosmetics and personal care products are becoming more prevalent as consumers become more aware of environmental issues that come from pesticides and harmful agricultural practices. While many products may earn a stamp of approval from vegan and cruelty-free organizations, they still don't qualify for organic certifications.
Some of the most common certifications for organic products come from Cosmos, an organization dedicated to global efforts toward organic products. While there are other organizations around the world that certify products as organic, Cosmos is one of the most globally recognized certifications in the industry next to other organizations such as Natrue. Currently, Covalo users can specify ingredient suppliers that offer Cosmos certified products by selecting the cosmos option under the certifications filter on the left side of an ingredient search.
Eco-Friendly: It's no secret that personal care products are a strain on the environment. Plastic bottles and packaging end up in landfills or the oceans, where they don't decompose—while plastic microbeads found in skin care products end up in aquatic ecosystems where they're eaten by wildlife. Certain certifications are given to different companies that create personal care products that could be a potential strain on the environment but are sourced ethically.
When it comes to palm oil, for example, brands that source palm oil ethically and sustainably are given the RSPO certification to specify that their products don't contribute to mass deforestation in tropical places.
Batches and quality: At its core, one of the biggest ways to contribute to ethical and sustainable practices is to focus first on delivering quality products that meet consumer standards on a global level. In China, for example, many products are created with ingredients that are heavily regulated (such as the Mattel lead paint scandal of 2007).
For cosmetics and personal care products, that means using ingredients that create products that are safe and sustainable for both humans and the environment. The International Organization of Standardization is an organization based out of Geneva, Switzerland that focuses on standardizing quality and production practices for products sold around the world.
Individual companies are going above and beyond
Other companies—like the specialty chemicals supplier Clariant—have opted to start their own programs and initiatives to contribute to sustainability within their own industries. Clariant's EcoTain initiative, for example, focuses on multiple levels of sustainability in personal care ingredients and chemicals. For a product to carry the EcoTain label, it must fulfill multiple requirements that are considered to fulfill steps taken toward safety, carbon footprint, and in sustainable business practices. Meanwhile, the chemical company BASF has launched the EcoEfficiency certification and program to dedicate resources to studying potential alternatives in creating chemicals and products that are considered harmful for the environment or people.
Other companies and organizations have launched their own initiatives to set greater standards on how each of their brands can increase sustainability within their own products. Companies like DOW Chemicals or even global personal care giant P&G have put forth their own efforts toward sustainability in recent years.
How consumers are taking control
On the consumer front, services have popped up around the world to help people further understand how the ingredients in their personal care products impact their health and the overall health of the environment. Apps like CodeCheck (Germany), GoodGuide (United States), HwaHae 화해 (Korea), or CosmEthics (Global) allow users to scan the bar codes of their beauty and personal care products and get a comprehensive breakdown of the ingredients in the product.
The reports generated by the apps provide a rating of each ingredient based on its effects on the body, while some will provide an additional breakdown of certifications that the product or ingredients come with, and whether or not they have a negative impact on the environment. Products with plastic microbeads, for example, might generate a negative report when it comes to the impact they have on the environment.
Who benefits from sustainability?
The short answer is: Everyone. When companies focus on ethical and sustainable practices they help both the planet and the people on it. With so many personal care products on the market, investing in the tools that will help your brand focus on sustainability will not only help your brand reputation but your impact on the environment. From limiting batch sizes and ethically sourcing ingredients to encouraging consumers to recycle packaging; sustainability is in the hands of the company.
Carrying out sustainability efforts now can help your business, in the long run, both as a marketing advantage and in how your products impact the world later on. To shop for ingredients based on their sustainability certifications, simply select which certification you need in the Covalo filter during your search.
Note: This is the first article addressing sustainability in personal care and builds upon current findings. Driving transparency and sustainability is one of our key values and we will do our best to regularly update on this topic on our blog and build features around this topic.
Covalo is the most comprehensive personal care ingredient platform, making your search for the right ingredient super simple and speedy. You're only a few clicks away from finding just what you need. Watch the video and try out Covalo now.
Disclaimer: The information provided (on our blog) is accurate to the best of our knowledge, however, there may be errors. As a neutral organization, we at Covalo do not advocate or promote certain products or ingredients on our platform as better than others. The Site may contain (or you may be sent through the Site) links to other websites or content belonging to or originating from third parties or links to websites and features in banners or other advertising. Such external links are not investigated, monitored, or checked for accuracy, adequacy, validity, reliability, availability or completeness by us. For more information on our blog, contact social@covalo.com