On this page
Sunscreens, which shield users from the sun's potentially damaging rays, are a staple in the beauty industry. Sunscreens are unquestionably one of the most intriguing categories of cosmetics for a cosmetic scientist. The formulation of sunscreens raises various technical and toxicological challenges due to the necessity to combine ingredients with opposing functions. When a feasible solution is established, marketing and regulatory compliance hamper product development. The other side is legislation that categorizes sunscreens differently around the globe.
The effort required to provide specifics for each of the world's main regions is substantial. This is why I will introduce some of the most important markets, which should be of interest to brands who are considering exporting their products.
The European Union, UK, and EEA (Switzerland, Norway, and Iceland)
The United Kingdom and the European Union both consider sunscreens to be personal care products. The European Union's Cosmetic Products Regulation ((EC) No. 1223/2009) governs the cosmetics industry throughout the block, whereas in the United Kingdom, cosmetics are governed by Schedule 34 of the Product Safety and Metrology Statutory Instrument. They have the same foundational ideas and are conceptually quite similar.
In 2006, the EU released a Recommendation (2006/647/EC) on sunscreen effectiveness and claims for primary sun protection. While the Cosmetics Directive and several testing methodologies mentioned in the Recommendation for validating SPF and UVA claims have been replaced, the Recommendation's core principles continue to be followed as an industry standard in the UK and EU.
According to the Recommendation:
Sunscreens should be effective against both ultraviolet A (UVA) and ultraviolet B (UVB) rays.
Sunscreens should be clearly labeled with both the Sun Protection Factor (SPF) and a description of the level of protection they provide (low, medium, high or very high) on the same label.
Minimum effectiveness standards include UVC protection of SPF 6, UVA protection of one-third of the SPF, and a critical wavelength of 370nm.
The label will specify how much protection from UVA rays the sunscreen offers. The letters "UVA" within a circle serve as a symbol for UVA protection on packaging in the UK and across Europe. The UVA emblem denotes that a sunscreen provides at least the minimal amount of UVA protection (at least one third of the SPF).
There should be no claim (in the form of text, name, trademark, image, figurative, or other symbol) that the products have qualities or functions that they do not have.
No claim should imply that the product never requires reapplication (such as "all-day protection"). This in no way implies that long-lasting products are forbidden. Nevertheless, labels for long-lasting sunscreens should include how much to use at first, when to reapply (for instance after sweating heavily, swimming, or drying off), and how often to do so.
Sunscreens should have labels that point out potential dangers and provide safety tips for using them properly.
Standardized, reproducible testing procedures should be used to assess protection and photodegradation. In vitro methods should be preferred over in vivo methods, which present ethical issues.
UVB protection should be tested in vivo to determine SPF (e.g., ISO 24444:2010). For UVA protection, there are two recognized testing methods: in vivo (e.g., ISO 2332:2011) and in vitro (e.g., ISO 24443:2012).
Immersion protection must also be tested for water resistance claims. The water resistance of sunscreens may be evaluated using several methods (such as the Cosmetics Europe Guidelines for Evaluating Sun Product Water Resistance, 2005).
The European Commission released Regulation (EU) 2022/1176 on July 7, 2022, which sets new limitations for Benzophenone-3 and Octocrylene. The amendment reduces the allowable concentration of benzophenone-3 in cosmetic products, including body creams, propellant sprays, and pump sprays, from 6% to 2.2%. Octocrylene will be limited to 9% in propellant sprays and 10% in other cosmetics.
Starting January 28, 2023, only cosmetics that meet the new requirements may be sold in the EU. However, manufacturers have until July 28, 2023, to market sunscreens that were introduced to the EU market in accordance with the prior regulations (i.e., before January 28, 2023). This is so they have a fair amount of time to adjust to the new standards and remove non-compliant products off the shelves.
Since the UK left the EU, EU Scrutiny Committees have reviewed many measures modifying EU Regulation 1223/2009 on cosmetics. Following proper review and approval processes, this regulation has been adopted in the UK.
Text continues below image
USA
Sunscreens are considered "over-the-counter" (OTC) drugs in the United States. As a result, they are subject to stringent regulations and must be registered with the US Food and Drug Administration (FDA) before being sold in the United States. Both the Final Rule for Sunscreen Drug Products for Over-the-Counter Huan Use (21 CFR 352), published in 2011, and the Sunscreen Innovation Act, issued in 2014, govern the sale and use of sunscreens in the United States.
The Sunscreen Monograph details the ingredients, concentrations, permissible combinations, labeling regulations, and test methods for determining the effectiveness of sunscreens, while the Sunscreen Innovation Act reviews the safety and effectiveness of non-prescription sunscreen ingredients.
Below are the essential aspects of these US regulations.
Products marketed as "sunscreens" must have an SPF value of at least 2.
Sunscreens must pass the SPF and broad-spectrum tests. Water resistance testing is optional.
A special warning must be displayed on the label if the SPF is less than 15 or when the Broad Spectrum Test fails.
Sunscreens must have special labels that provide additional cautions and usage instructions.
"Sunblock", "sweatproof", "waterproof", "all-day" and immediate protection claims aren't permitted.
Products that pass the broad-spectrum test may be labeled "broad-spectrum" which implies they offer UVA and UVB protection.
Regulatory Guidance Drug Registration and Listing requires all drug manufacturers, preparers, propagators, compounders, and processors to register and list commercially marketed products.
21 CFR 211.166: cGMPs, "Stability testing" requires all drugs to be evaluated to establish an acceptable expiry date. 21 CFR 201.17 requires that the expiry date be on the immediate container and exterior packaging. In addition, OTC drugs with stability data indicating a shelf life of at least 3 years are exempt from the expiry date, and no dosing restrictions are required under 21 CFR 211.137.
When evaluating the efficacy of sunscreens, only the methods recommended and outlined in the FDA final monograph 2011 (and not the ISO methods, etc.) may be used. The FDA recommended modifications to its sunscreen rule on February 26, 2019 (Proposed Rule). This proposed regulation covers sunscreen safety and effectiveness, testing requirements, dosage forms, and labeling requirements.
In addition to oils, creams, lotions, gels, butters, pastes, ointments, sticks, and sprays, the OTC sunscreen monograph now includes wipes, towelettes, powders, body washes, and shampoos.
SPF 60+ is now the maximum labeled SPF - however, marketing sunscreens with SPFs of up to 80 is allowed.
Some states have extra rules and prohibitions. California's Proposition 65 provides a list of substances that need a health warning. Hawaii and Key West, Florida, have outlawed two UV filters - oxybenzone and octinoxate - because they are said to endanger coral reefs. There has been a ban on the "toxic 3 O's" (oxybenzone, octinoxate, and octocrylene) in sunscreen in the U.S. Virgin Islands since March 2020.
Canada
Health Canada monitors the safety, efficacy, and quality of sunscreens in Canada and publishes a "Sunscreen monograph" containing requirements backed by scientific research. The Sunscreen Monograph comprises allowed medicinal and non-medicinal ingredients; concentration; usage circumstances; warnings; inappropriate claims; and suggested test methods.
Depending on their composition, sunscreens are either natural health products (NHPs) or OTC drugs in Canada. Sunscreens with inorganic UV filters are natural health products and need a natural product number (NPN) on the label. Sunscreens with organic UV filters are OTC drugs and need a drug information number (DIN) on the label. Sunscreens with both UV filters are also OTC drugs.
As with cosmetics, a responsible person must be specified, and Canada has a pre-authorization system, so all products must get a Health Canada authorization number before being imported, advertised, or marketed. Specific labeling and packaging standards must be met, including English and French labeling.
The key components of these regulations are below.
Good Manufacturing Practice (GMP) standards must be followed during the production of sunscreens.
Sunscreen labels are subject to additional rules about required information, permitted text, and off-limits statements and phrases.
Labels must include the product's SPF value; values over 50 must be labeled as "SPF 50+", and the minimum value must be 2.
Sunscreens having a wavelength of 370 nm or greater and providing UVA and UVB protection may be labeled "broad spectrum".
When tested, products may claim to be "water/sweat resistant".
Text continues below image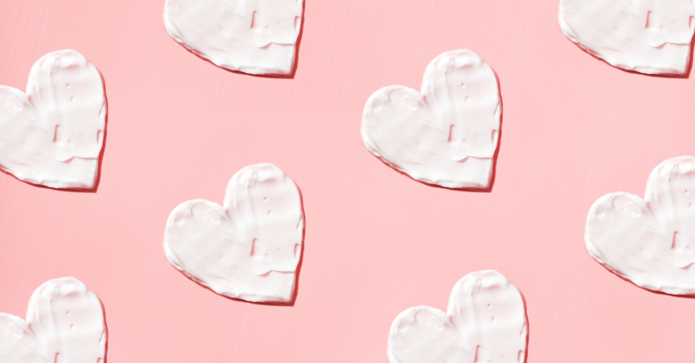 Australia
The Australian Regulatory Guidelines for Sunscreens (ARGS) were issued by the Therapeutic Goods Administration (TGA) to help comprehend Australian sunscreen regulation.
In Australia, sunscreens are categorized as therapeutic and cosmetic as well as primary and secondary. The National Industrial Chemicals Notification & Assessment Scheme (NICNAS) regulates cosmetic sunscreens, whereas the TGA regulates therapeutic sunscreens. Cosmetic sunscreens contain an ingredient with sunscreen characteristics, but its main function isn't to be a sunscreen or therapeutic substance.
Primary sunscreens are therapeutic products used mainly to protect against UV radiation (e.g., beach products). Secondary sunscreens are mostly cosmetic products with no main sunscreen function (e.g., cosmetics such as skin care, color, or lips). The typical categories of "low", "medium", "high", and "very high" apply to the labeling of "secondary" sunscreens with an SPF of less than 15 (but for makeup, up to 50+); however, the low class includes a broader range of SPF values (4, 6, 8, 10).
Therapeutic sunscreens encompass primary sunscreens with at least SPF 4, secondary sunscreens excluding those regulated as cosmetics, and primary or secondary sunscreens with at least SPF 4 with an insect repellent. Therapeutic sunscreens must follow GMP guidelines. They must be labeled with an "expiry" or "use by" date. This date must be substantiated by experimental data.
Nano titanium dioxide and zinc oxide are usually employed in Australian sunscreens, while therapeutic sunscreen labels are not required to disclose the particle sizes of ingredients.
China
In China, the China Food and Drug Administration (CFDA) - which replaced the State Food and Drug Administration, SFDA - regulates sunscreen. Sunscreens are special use cosmetics in China. They need National Medical Product Administration (NMPA) pre-market registration. The list of allowed filters is similar to the EU's, owing to tight cooperation between the EU commission and Chinese authorities. Registration requires NMPA-accredited lab testing in China.
The labeling method for UVB protection states that if the measured SPF is less than 2, the product cannot claim sunscreen. If the measured SPF is between 2 and 50, the real value will appear on the label. Products having an SPF higher than 50 will be labeled SPF 50+. The protection factor of UVA (PFA) value determines the UVA labeling. Depending on PFA, the product is labeled PA+ (2 to <4), PA++ (4 to <8), PA+++ (8 to <16), or PA++++ (>16).
China accepts the "broad-spectrum" claim if products have a critical wavelength of at least 370 nm. Sunscreen products may also claim "water resistant" provided the required test has been done. The efficacy of sunscreen products should be evaluated according to Safety and Technical Standards for Cosmetics (2015) or comparable ISO procedures.
To verify sunscreen effectiveness, products must undergo in vivo testing, which may be done overseas. China's requirement for animal testing (in general for cosmetics) and this in-vivo UVA mandated testing is much debated.
Japan
The Japanese Ministry of Health, Labor, and Welfare (MHLW) regulates cosmetics under the Pharmaceutical Affairs Law (PAL). Beauty products are classified as either cosmetics or "quasi-drugs" under the law. Sunscreen products are considered "Special purpose cosmetics". The Japanese Cosmetic Industry Association (JCIA) issued publications on UVB-UVA labeling, testing, and UV protection in general. Classifying sunscreens as cosmetics streamlines the procedure since most requests are tied to JCIA self-regulating criteria.
In Japan, sunscreen formulations, ingredients, usage rates, and functions must be approved, along with stability tests and a certificate stating no animal-derived substances were utilized. A manufacturer that wants to sell or import cosmetics must have a license to do so. Each facility where a manufacturer plans to produce cosmetics must also have a license.
PAL requires labels in Japanese to ensure correct use, handling, quality, and responsibility. A cosmetic's label must include the product kind, brand, primary distributor's name and address, content (weight or capacity), country of origin, manufacturing number or code, component list, expiry date, contact information, and usage or storage precautions.
For UVB protection, if the measured SPF is less than 2, the product cannot claim sunscreen.
If the SPF is between 2 and 50, the label will display the actual number as a rounded decimal.
If the measured SPF is > 50.0 and Lower CI95% <51.0, SPF 50 is labeled, otherwise SPF 50+.
China's UVA labeling system is used.
SPF and PFA must be tested using ISO procedures
False or misleading effectiveness claims are prohibited. Claims like "prevents wrinkles" are not allowed, however, "prevents fine lines induced by dry skin" may be permitted if substantiated.
South Africa
The key document for sunscreens is SANS 1557:2014. It establishes specifications for primary and secondary sunscreen products acceptable for topical application to protect human skin from solar UVA and UVB radiation and offers a framework for evaluating sunscreens based on efficacy criteria. It also regulates the promotion and labeling of sunscreen products.
The essential regulations are as follows:
Sunscreen must be made according to CTFA Cosmetic Compendium GMP criteria.
Each product's claims must be substantiated and stay valid if the formulation isn't changed.
Only UV filters and the maximal authorized concentration mentioned in SANS 1557 Annex B may be used.
"Water resistant" or "very water resistant" claims must be accompanied by "reapply after perspiring, swimming, or towel drying".
Sunscreens that claim UVA protection must use the UVA logo symbol for labeling, which may be any size and must appear on both the primary and secondary packaging.
ISO methods are recommended for testing sunscreen effectiveness. Water resistance is evaluated according to SANS 1557:2014.
Sunscreens cannot claim "100% UV protection", "all-day protection", "sweat-resistant" or "waterproof".
Liked this article? Share it with your colleagues and friends by clicking one of the social media like or share buttons above, and make sure to leave a comment. We love hearing from you!
Disclaimer: The information provided (on our blog) is accurate to the best of our knowledge, however, there may be errors. As a neutral organization, we at Covalo do not advocate or promote certain products or ingredients on our platform as better than others. The Site may contain (or you may be sent through the Site) links to other websites or content belonging to or originating from third parties or links to websites and features in banners or other advertising. Such external links are not investigated, monitored, or checked for accuracy, adequacy, validity, reliability, availability or completeness by us. For more information on our blog, contact social@covalo.com