On this page
The adoption of this initiative on 25 September 2023 holds significant implications — especially for formulators of beauty products, as they are commonly used in cosmetics for various purposes. Tiny as they are, microplastics have gained notoriety due to their environmental impact.
Defining microplastics
The adopted restrictions offer a comprehensive definition of microplastics, covering all synthetic polymer particles measuring less than five (5) millimeters that are organic2, insoluble, and resistant to degradation. This comprehensive definition guarantees a reduction in the release of intentionally added microplastics in a wide array of products. It is worth noting that these restrictions apply to various everyday items, such as cosmetics, detergents, fabric softeners, and glitter.
Notable products affected:

1. Granular infill material for artificial sport surfaces: This is the largest source of intentional microplastics in the environment, and the restrictions aim to limit its use.

2. Cosmetics: Microplastics are frequently used in cosmetics for exfoliating scrubs, lending texture, and enhancing the product's sensory experience. These restrictions will significantly change the way cosmetic formulators develop their products.

3. Detergents, fabric softeners, glitter, fertilizers, plant protection products: These items are also within the scope of the restrictions, encouraging manufacturers to seek eco-friendly alternatives.
Adapting to change: Transition periods
To facilitate a smooth transition for affected stakeholders, the Commission has outlined derogations and transition periods. While some restrictions will take effect within 20 days from the date the measures are implemented, others will be phased in gradually. This approach enables manufacturers and businesses to seamlessly adapt to the new regulations and delve into the realm of sustainable alternatives for incorporating into their products, thus aligning with the global movement against microplastics.
The first measures, such as the ban on loose glitter and microbeads, will apply once the restriction enters into force — 20 days after September 25, 2023. In other cases, the sales ban will apply after a longer period to give affected stakeholders the time to develop and switch to alternatives:
16 October 2017 included, for rinse-off cosmetics (paragraph 6b)
16 October 2029 included, for leave-on cosmetics (paragraph 6d)
16 October 2035 included, for make-up, lip and nail cosmetics (paragraph 6c)
The European Commission has clarified the following: "Only the sale of cosmetic products containing microbeads is banned as of 17 October 23 (date of entry into force of the restriction)."
Text continues below image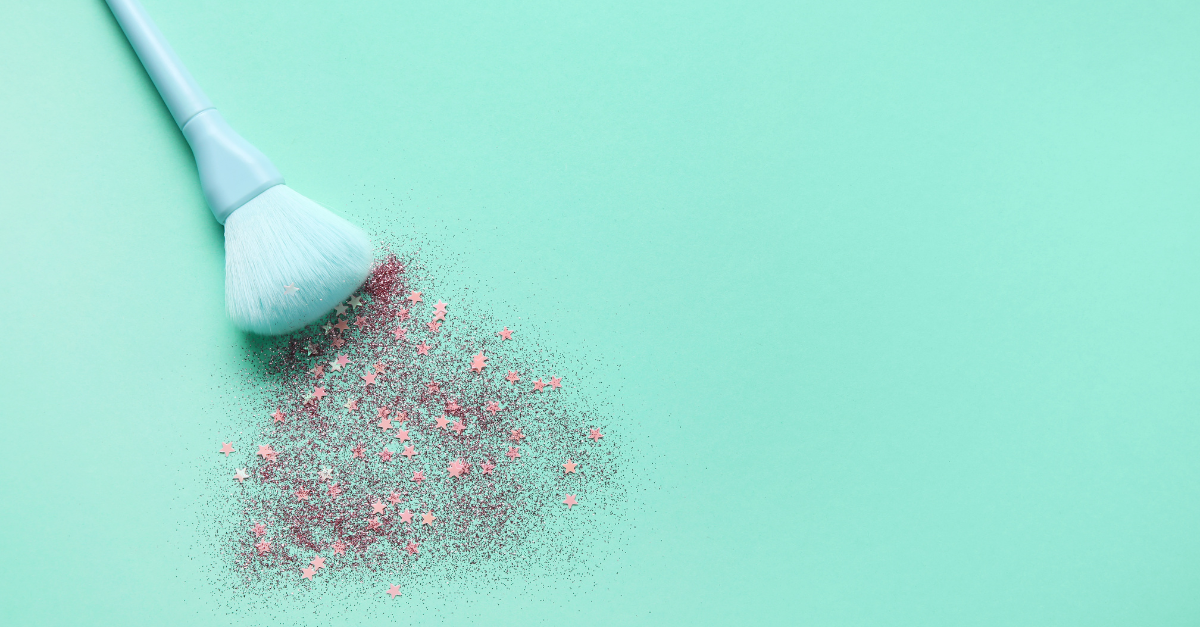 Cosmetics: A key focus
Cosmetic products are at the forefront of the Commission's efforts to cut microplastic pollution. Microplastics have long been used in cosmetics for various purposes, including exfoliation and enhancing texture. Those who wish to make their products sparkle will have to swap plastic glitter particles for biodegradable alternatives.
Cosmetics Europe recently shared their concerns about the issue of microplastics pollution and overall goals of the European Union to tackle this challenge in a statement. It's been eight years since they recommended its membership to phase out plastic microbeads in rinse-off cosmetics. They were pleased with the transition time offered by the European Commission:
"Cosmetics Europe is pleased that the European Commission has, at least partially, acknowledged the challenge of complex reformulation of leave-on cosmetics in the absence of suitable alternatives."
A commitment to environmental protection
The European Commission's dedication to fighting microplastics pollution is enshrined in its European Green Deal and the Circular Economy Action Plan. As part of the Zero Pollution Action Plan, the Commission has set an ambitious target to reduce microplastics pollution by 30% by 2030. The recent restrictions on intentionaly added microplastics are a significant step towards achieving this goal.
Conclusion
The European Commission's recent restrictions on intentionally added microplastics are a critical milestone in the ongoing effort to protect the environment and public health. For formulators of beauty products, these measures represent a transformative shift towards more sustainable and eco-friendly ingredients. As the cosmetics industry adapts to these new rules, we can expect to see the emergence of innovative, environmentally conscious formulations that reflect a commitment to a greener future.
Did you know that Covalo makes it easy to find sustainable ingredient alternatives? Use our intuitive filters on the left side of your screen to find the right ingredient for you!

Some biodegradable alternatives for scrubs include SENSOCEL® coloured scrubs, KAFFIBRE™, and Biogomm'age™ range.
1 Read the full REACH amendment here
2 Most plastics consist of organic polymers, although the term "organic" in chemistry holds a distinct meaning compared to its association with food. In the context of chemistry, "organic" refers to substances that contain carbon atoms.
Liked this article? Share it with your colleagues and friends by clicking one of the social media like or share buttons above, and make sure to leave a comment. We love hearing from you!
Disclaimer: The information provided (on our blog) is accurate to the best of our knowledge, however, there may be errors. As a neutral organization, we at Covalo do not advocate or promote certain products or ingredients on our platform as better than others. The Site may contain (or you may be sent through the Site) links to other websites or content belonging to or originating from third parties or links to websites and features in banners or other advertising. Such external links are not investigated, monitored, or checked for accuracy, adequacy, validity, reliability, availability or completeness by us. For more information on our blog, contact social@covalo.com