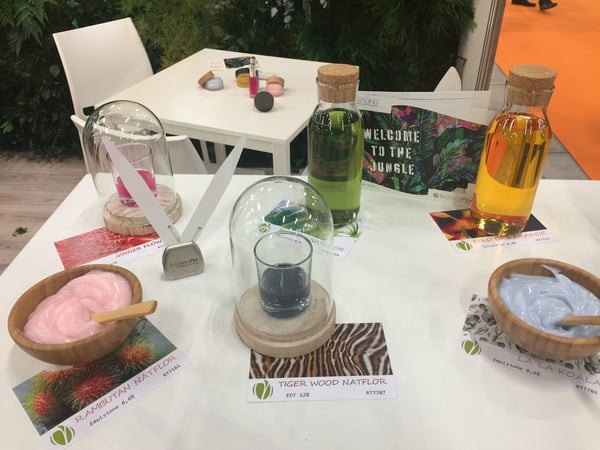 Last week Wednesday, the Covalo team headed to Milan for the annual Making Cosmetics fair. This free-to-attend two day trade show had exhibitions from the leading ingredients manufacturers in the personal care industry in Italy and throughout Europe. As soon as we stepped into the venue, we could really tell that we were in the fashion capital of the world — many attendees were stylishly dressed as if for a night out even at nine o'clock in the morning. We were also impressed by some booths — one that particularly stood out was the whimsically themed Alice in Wonderland Tea Party booth by Safic-Alcan Italia. And at TechnicoFlor e Pacifique Sud's exotic jungle themed booth, we were immersed into a tropical paradise with their debut Natflor fragrance formulations.
Art inspired by the famous Italian artist Da Vinci was another significant motif at Making Cosmetics this year. Passers-bys could observe two artists working on their interpretations of Da Vinci's "Renaissance Man" and "The Flower of Life" at Framing Cosmetics and Soapture and watch how the works of art took shape as the day went by.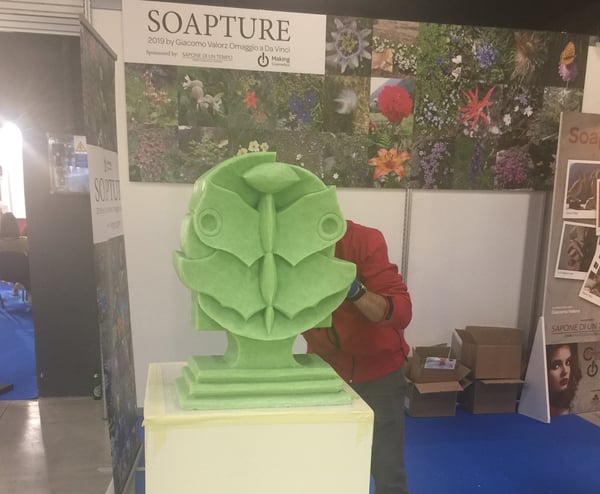 But cosmetic ingredients were the real highlight of the day and our passion here at Covalo, so here's a quick recap of all the trends and topics that we wanted to share with you:
Nutritional beauty
The message is clear - beauty that's good for both you and the environment has taken hold in the cosmetic industry. But this year at Making Cosmetics, we noticed suppliers going one step further with a focus on ingredients that are good for you not only on the outside, but also on the inside with nutritional ingredients being used more and more frequently in formulations. During a seminar by the European Federation for Cosmetic Ingredients, we learned how there has been an increasing amount of cosmetic products that claim to have benefits for the skin microbiome, by either containing live microorganisms or by providing food sources to promote the growth of good bacteria. There is no global standard, however, for quality regulation, safety or labeling so a consensus will be needed to bring greater awareness to this novel segment.
Bespoke skincare routines
A meaningful skincare routine is becoming the basis of all beauty routines. Consumers are looking for products that proactively improve skin's health using natural ingredients and can enhance the skin's natural beauty from within. Beautystreams, a market insights and creative content consultancy for the global beauty community, held a seminar on the "Five Macro Trends to Know in 2020", where aside from safe, ingredient-centric products, they also stated that the industry is turning more towards a hyper-personalized skincare routine. The environment we live in has a huge impact on our DNA and consequently our skin. Epigenetics is making its way into skin care through personalized products based on an individual's exposome aimed to neutralize the negative effects of the environment. Companies have also begun to use artificial intelligence to solve specific needs and problems and create formulations that are versatile enough to be adaptable to the individual.
An evolutionary anti-aging cure?
Couldn't we learn a thing or two about aging from the plants and animals that have adapted not to age? A seminar we attended on the evolutionary power of plants by Indena, Italian pharmaceutical and cosmetic firm, proposed that we should take inspiration from evolutionary biology when aiming to tackle this issue. Skin aging is associated with inflammation and lifespan aging. If we are able to learn how other organisms have evolved to have extraordinarily long lifespans and survive the toughest conditions on the planet, then perhaps we could find key solutions to our own longevity.
Rhodiola rosea, for example, is a plant that has evolved to withstand the roughest conditions - it grows in the coldest regions of the world and at very high altitudes. Considered to be an adaptogen, it is often used for treating wounds, improving strength and endurance and even curing altitude sickness. According to Indena, the evolutionary power of Rhodiola could also potentially be used in cosmetic products for DNA protection and repair, free radical defense, and to improve immune function.
Mintel's product trends
Global market research firm Mintel provided us with a sample of top product trends within the personal care industry. In a free to touch and play with display of creams, cleansers and lotions, Mintel explained to us how CBD, food inspired skincare, microbiotics, jelly texture, glowy skin, and unicorn sparkle (pastel colors with an added shimmer) were increasingly popping up in beauty formulations. Eager to try out three trends in one, we sampled Yuni's Yunicorn Celestial Jelly Daily Mask Cleanser which combines jelly texture and unicorn sparkle to give skin an iridescent glow.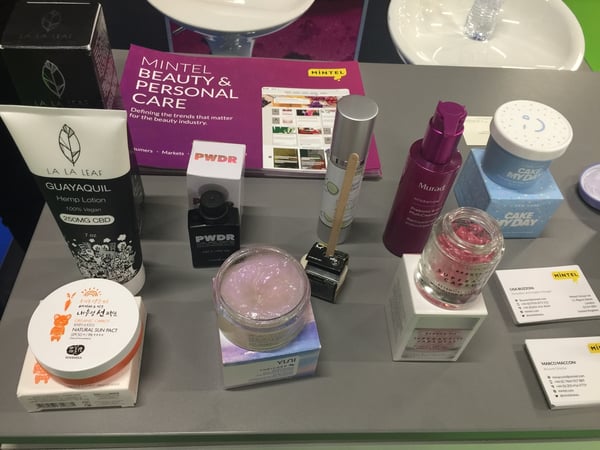 Overall, we had such an amazing time at Making Cosmetics this year. Behind every brand are real people, and those that we conversed with shared with us their knowledge and passion for the cosmetic industry.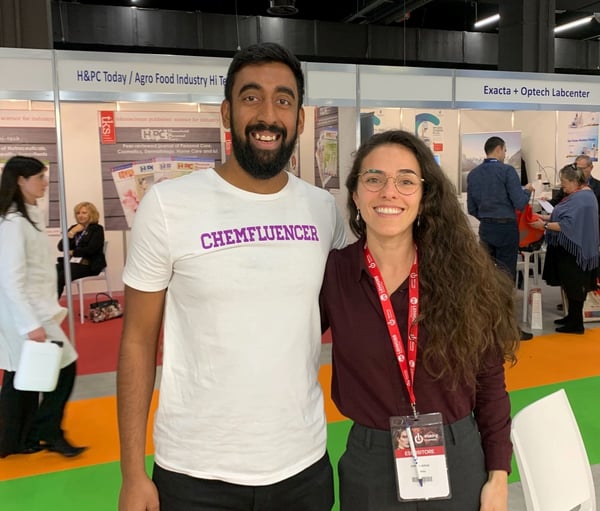 We do our best to get as much information as possible at these conferences and trade shows so that we can forward it on to you, our readers. We recommend signing up to our newsletter so that you can stay up-to-date on the latest developments in personal care. And our powerful ingredient search database helps you to narrow down your search and find the best ingredients for your products, whether it be a prebiotic or rhodiola rosea. If you liked this post, please share this with your colleagues by clicking one of the social media like or share buttons above!
Liked this article? Share it with your colleagues and friends by clicking one of the social media like or share buttons above, and make sure to leave a comment. We love hearing from you!
Disclaimer: The information provided (on our blog) is accurate to the best of our knowledge, however, there may be errors. As a neutral organization, we at Covalo do not advocate or promote certain products or ingredients on our platform as better than others. The Site may contain (or you may be sent through the Site) links to other websites or content belonging to or originating from third parties or links to websites and features in banners or other advertising. Such external links are not investigated, monitored, or checked for accuracy, adequacy, validity, reliability, availability or completeness by us. For more information on our blog, contact social@covalo.com