In this blog post we look at what sustainability could mean on a company level and within supply chains. We are excited to have the opportunity to talk about this topic with Laura Schlebes. Laura Schlebes is Sustainable Multi Oil Manager from AAK, one of the world's leading suppliers of sustainably sourced, natural based emollients to the personal care industry, to talk about how challenging and complex the topic "sustainability" is.
But before we jump into our conversation with Laura Schlebes, let's take a closer look at what sustainability means at a deeper level—not only in how products and companies can make positive decisions when it comes to sustainability, but how their supply chains can be equally as sustainable without compromising quality.
There is a lot that goes into making a cosmetic or personal care product. From the individual ingredients that go into its chemical composition to its outer packaging, consumers often don't understand what the supply chain might actually look like once they see the finished product. Many consumers don't understand that the personal care products and cosmetics that make it into their homes are often sourced with dozens of ingredients from a handful of suppliers. But this doesn't mean that personal care companies shouldn't be transparent about where their ingredients come from and how every step of their supply chains focus on lowering their carbon footprints, especially if sustainability is part of their DNA.
In fact, when companies provide an added layer of transparency—even if they understand that their consumers might not know that their products are sourced from a handful of different companies and suppliers around the world—they're often able to leverage that transparency by increasing consumer trust in their product.
Headquartered in Sweden, AAK Personal Care, is a global supplier able to leverage its sustainability efforts by providing transparent reporting on its supply chains. The company sources ingredients throughout the world and the annual Sustainability Report sets out its commitment to giving smallholders across all supply chains access to market and providing education in good agricultural practices in order to increase productivity and improve income.
What does sustainability mean on a company level?
There are a lot of ways that a company can focus on sustainability that depends on what the company offers to the world. For the technology industry, sustainable operations like carbon-neutral cloud storage might be the single most important thing a tech company like Facebook can offer, but for the beauty industry that might look a little bit different.
Consumer goods have a lot more that go into their operations than a technology or software company might have. Not only do sustainable personal care companies need to focus on lowering their carbon footprint in their product, but they should also look at what their environmental footprint looks like at an operational level. How can companies minimize water and energy usage? How can natural ingredients be processed and sourced sustainably and ethically?
The pandemic has forced many people to work from home for the foreseeable future. And with most global travel at a halt for the time being, both industries and individuals are rethinking how they can approach their lives going forward from a new, sustainable vision.
How is company sustainability connected to supply chain sustainability?
A company's sustainability, especially in consumer goods, often means more than just sustainable day to day operations and recycled packaging. For the beauty industry specifically, it might mean that you put an emphasis on supply chain traceability—similar to AAK's approach in working from the so-called ground up. When you put an emphasis on the importance of sustainability throughout your entire supply chain, you encourage the industry as a whole to work harder to make the planet better.
Without a sustainable supply chain, a company can't market itself as a sustainable company. From a marketing perspective, especially as consumers become more in-tune with the products they purchase, there is little drawback to opting for a sustainable supply chain. However, it's worth remembering that bringing a sustainable supply chain up to speed can be an expensive and challenging process. Companies that integrate environmental, social and ethical performance factors into their sustainable sourcing are best placed to meet this increased need for traceability and transparency. AAK can be said to be setting the benchmark standard within the shea industry with its Kolo Nafaso direct sourcing program in West Africa. The program encompasses many aspects of sustainability from training projects to help mitigate climate change in the region, to local job creation and establishing long-term, fair and transparent business relationships with the women's groups. The results are published in twice-yearly reports, which you can directly find here.
The Kolo Nafaso program
The AAK Kolo Nafaso direct shea sourcing program was introduced in Burkina Faso in 2009 and today also operates in Ghana, Ivory Coast and Nigeria. Over 300,000 women shea collectors engaged on the program benefit from interest free micro credits received as pre-financing in spring when resources are scarce. They use the money to invest in small holdings, children's education, or provide capital to support income generating activities that empower them to become respected economic players in their communities. The program earned the company a sustainable beauty award in 2019.
The Kolo Nafaso program is just one example of how individual ingredients suppliers can focus on making their product more sustainable and ethical, and this is an ongoing process.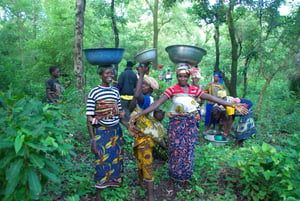 Though AAK is not an end-consumer brand, the steps that AAK takes to ensure that its products are sustainably and ethically sourced and the transparent reporting gives customers the confidence to be able to translate those benefits to consumer messaging.
Opting for transparent, sustainable suppliers that can also provide traceability within their supply chains are efforts that do not go unnoticed. The benefits they provide will not only help you feel better about your company, but they'll help countless other communities and individuals around the world.
For their efforts and achievements AAK has been recognized with a 2020 Sustainable Beauty Award and named a joint winner in the Sustainability Leadership Category. "At AAK, we engage to transform," explains Lisette Townsend, Global Business Development and Marketing Director, AAK Personal Care. "We work together with global cosmetic brands on improving traceability and monitoring and we offer practical help and guidance to customers starting out on their sustainability journey. It is not the easiest or quickest route, but small, tangible changes can achieve impactful, long-lasting results. The health and well-being of our planet and people is the responsibility of us all and we believe everyone can play a part in ensuring a better, more sustainable future."
We spoke with Laura Schlebes,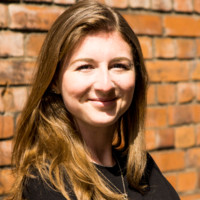 the AAK Sustainable Multi Oil Manager about how COVID-19 has impacted the global supply chain, and how operators can better prepare for a future that puts sustainability and ethical consumption at the forefront of the global beauty and personal care industry.
1. What impacts did COVID-19 have on AAK's sustainable and responsible sourcing strategy, specifically in regard to Personal Care?
Laura: The impacts of COVID-19 on AAK's supply chains have been relatively limited. Even though we had to suspend some of the field work and delay some engagement activities, we could see that our supply chains have proven to be robust and resilient. Strong relationships with suppliers and farmers have been key in communicating our strategy during the crisis – it has been widely understood and well respected.
We can clearly see that building and investing in strong and sustainable supply chains is the right direction for AAK and we can already see the mutual benefits of closely collaborating throughout a supply chain. In the future we will continue to build on the strong foundations we have established so far, and we will also challenge ourselves to further increase our reach and impact throughout our supply bases.
2. How is AAK's shea supply chain and the Kolo Nafaso program affected?
Laura: The situation in West Africa regarding COVID-19 is difficult to predict. Currently we are running the Kolo Nafaso program with extra precautions, recognizing that we may need to take additional actions as events develop.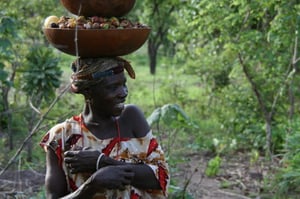 During April 2020 AAK suspended field work in West Africa in order to limit the spread of COVID-19 as much as possible. This meant some delays to pre-financing of women's groups. Since May the situation has changed, and our extension officers have resumed field work while following local regulations and social distancing.
We are still carefully monitoring the pandemic and will continue to adjust our local operations according to developments. Our main priority is to protect the health and wellbeing of both our AAK colleagues and the women in the program. Our second priority is to manage our business relationship with our Kolo Nafaso women's groups in the best possible way for all parties. We aim to ensure a relatively normal shea season 2020. This is the best way we can support local women.
Safety stocks are sufficient to meet the expected demand from customers for the foreseeable future.
3. Sustainability and a global pandemic crisis: What did you learn for the future?
Laura: Investing in supply chains and relationships with suppliers is going to be even more important in the future than it is now, both from a sustainability and from a supply security point of view.
We have seen an increased interest in sustainably sourced raw materials during the pandemic. In order to fully support the demand for sustainably sourced raw materials in the future, more support at farm level will be necessary, especially for supply chains which are supported by smallholder farmers to a large extent. Increasing requirements from brands regarding sustainability within agricultural systems are great, and needed, but can be challenging for farmers to meet. We need to make sure that more and more farmers and smaller suppliers can meet these requirements. Spreading knowledge about good agricultural practices, biodiversity requirements and business training are key in this context and help contribute to future availability of certain crops.
In order to make this happen the right supplier relationships are key. We cannot be everywhere ourselves, but with the right partners we can share this responsibility. The pandemic has certainly highlighted both the urgency of this work and the potential that a healthy agricultural system can have in fighting climate change and a next pandemic.
4. How can cosmetic & ingredient firms make their supply chains more resilient?
Laura: Resilience can come in different ways, depending on how one would interpret it.
If resilience is interpreted within one supply chain, I believe that these are the supply chains which include resilient farmers (or collectors in some cases). And resilient farmers have access to resources, especially knowledge, as well as diversified sources of income.
If we are talking about resilience from a company's perspective, I would look at a biodiverse portfolio of raw materials. Driving demand for more than one type of raw material will support diverse agricultural systems, as well as ensure supply security for a brand.
5. How does sustainability and product development relate?
Laura: For me there is a close link between sustainability and product development. The raw materials used in a product often account for the biggest share of the environmental footprint of a product. Product development therefore has a direct impact on a product's environmental footprint and sustainability, when formulating with different ingredients.
Switching from a mineral based ingredient to a more natural one can therefore have a big impact on overall environmental performance of a product. The AAK Personal Care portfolio offers a range of sustainably sourced, botanically derived emollients that are expertly processed to optimize functionality and sensory appeal, enabling formulators to meet the demand for natural, eco-conscious beauty products that deliver on performance.
6. What would you recommend to young indie brands who are aiming for sustainability?
Laura: I would highly recommend finding trustworthy and strong partner suppliers or organizations to collaborate with for a long time. Sustainability is not about cause marketing and leveraging trends. Truly sustainable supply chains and projects need time to grow and fully expand their potential. I would recommend defining clear focus areas that a brand would like to work on and start investing. Sustainability itself can be an overwhelming concept, sometimes it can be helpful to break it down and focus on a few topics first. It is not the easiest or quickest route, but small, tangible changes can achieve impactful, long-lasting results. I believe that all brands, big and small, can push themselves harder to do more to ensure a sustainable future.
---
By talking to AAK we learned a lot and we are fascinated by how integrated sustainability is in the company's business model. If you also want to learn more. Visit their website. For the latest updates from the AAK Personal Care team, follow them on LinkedIn and YouTube.