At its core, Korean beauty does not differ much from other skin care and beauty trends from around the world. The goals of Korean beauty are similar to any other skin care industry, as consumers generally wish to focus on things like preventing the appearance of aging, controlling breakouts, evening and brightening skin tones, and promoting good hydration and moisturization. Where it differs, though, is that the Korean skin care routine often revolves around an extensive skin care routine of 6-10 products.
In makeup, Korean beauty also aims to increase the appearance of youth and help the skin appear as luminous as possible. Korean makeup trends are focused on a natural look, with an added flush to the cheeks with rosy colored blush and little else. Natural makeup looks with an emphasis on dewy, hydrated skin are popular, and the expansion of K-beauty's prevalence in an international market has made this makeup style popular in other countries. This rings particularly true in the United States, where K-beauty has become one of the most popular skin care regimens among beauty enthusiasts.
All about the 10 step routine
Makeup Remover: Cleansing is one of the most important parts of a Korean beauty skin care routine, but a single step cleansing routine often does not remove dirt, oil, and makeup completely. Plus, the area around the eyes is particularly sensitive and prone to irritation from many cleansing products. Before cleansing, K-beauty lovers will remove eye makeup with a gentle eye makeup remover that can melt eye makeup away without needing to tug on the delicate skin around the eyes.
Double Cleansing: After removing makeup, the K-beauty routine calls for double cleansing. This cleansing style was popularized after the invention of oil cleansers in the 1960's. The benefits of double cleansing are that it assures that all dirt, oil, and makeup is removed before applying other skin care products, assuring that the pores have been effectively cleansed. After using an oil cleanser, a foaming cleanser addresses pollution and other oil that get left behind.
Exfoliation: After the skin has been properly cleansed, the K-beauty routine calls for exfoliation to remove any dead skin cells left behind and promote cell regeneration to create a more youthful appearance and prevent wrinkles. Where Korean beauty's influence reigns supreme, though, is in the promotion of chemical exfoliants over physical ones. Products with AHA's, BHA's, or PHA's are gentle enough to prevent irritation and micro-tears on the skin while effectively treating acne, removing dead skin cells, and smoothing over any hyper-pigmentation or discoloration.
Toning: After exfoliating, a toner helps balance the skin's pH level and bring it back to what it should be to prepare it for the rest of the Korean skin care routine. Often, however, chemical exfoliation products will act as a toner on top of their exfoliating properties, eliminating this step altogether.
Essence: An essential step in good hydration, the K-beauty routine is hyper focused on assuring that a skin care routine plays an integral role in maintaining the skin's natural moisture barrier. Products like snail essence and hyaluronic acid play a major role in boosting hydration without weighing skin down.
Serums/Treatments: This is where a K-beauty routine differs based on individual needs. Those with concerns for acne may lean toward a sulphur serum or retinoid that can help eliminate, prevent, or treat breakouts. Other concerns that these products address can range from clarifying, brightening, anti-aging, or hydrate even further—should that be the consumers concern.
Masking: One of the most recognizable elements of Korean beauty routines, sheet masks have gained worldwide recognition largely due to their reputation on social media. Sheet masks are pieces of fabric soaked in essence or serum that help the skin soak up as much of the product as possible. The products are created to address a variety of issues—from brightening and clarifying to hydration. Most skin care experts recommend using the products once per week, but hydrating sheet masks can be used as often as necessary.
Eye Creams: Because the skin around the eyes is particularly delicate, many Korean beauty companies encourage consumers to use a separate cream that will gently moisturize and hydrate the eye area. Ingredients like ceramides and vitamin C are popular additives in eye creams because they help maintain elasticity and brighten the eye area.
Moisturizer/Sleeping Mask: After Korean skin care fans have finished applying eight other products to their face, they'll use a sleeping mask or moisturizer to help the skin maintain moisture and elasticity while it soaks up the rest of the ingredients from the serums and treatments. During the day this calls for a moisturizer, while at night it calls for a sleeping mask (a mask that, unlike a sheet mask, is not removed until the next morning).
SPF: Finally, the routine is finished off with an SPF to protect the skin from harmful UV rays throughout the day. Skintelligent consumers are aware of the importance of wearing an SPF every single day, even just for general errands or a daily commute.
K-beauty's promotion of 'skintelligence'
As you can see, the Korean skin care routine leaves a lot of options for consumers to pick and choose exactly what they want to get out of their products. While this leaves room for consumers to deeply personalize their routines, it also means that consumers that go through the effort of creating a 10-step routine are more likely to investigate which products and ingredients are the best for them.
Skin care blogs dedicated to Korean beauty have popped up in the western world in recent years to help educate consumers. Websites like The Klog or Into The Gloss aim to fuel a world of skintelligent consumers, because consumers want to know exactly what they need before they invest in ten different products.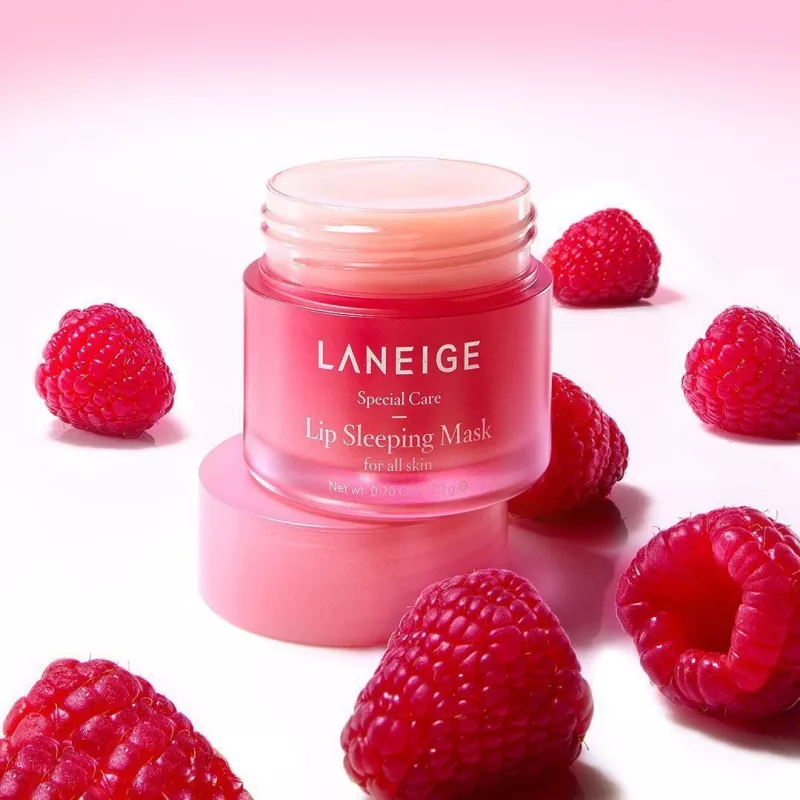 Packaging, textures, and scents
Part of what makes Korean beauty identifiable among other beauty products is that the industry relies just as heavily on packaging and marketing techniques to draw consumers in as it does quality. Technology is used to create innovations in shapes, textures, and colors that are used in Korean skin care products and their packaging. Products with scents like candy watermelon and brightly colored packaging are used to draw consumers in without compromising on product quality.
Korean beauty products emphasize an experience above utility, and aim to help consumers feel that their skin care routine is a leisurely activity rather than another hygienic chore on a to-do list. Companies experiment with textures in their products to help add to that experience. Other elements, such as scent and visual stimulation, are an integral part of Korean beauty products.
Ingredients
Many Korean beauty companies utilize natural ingredients to help deliver powerful results in their products. Ingredients like Ginseng extract from Koei Koygo help to increase oxygenation to the skin and prevent inflammation and redness caused by acne. Soybean oil is a popular ingredient in helping maintain and promote elasticity, increasing the appearance of younger looking skin. This product from Jedwards is a popular choice for use in cosmetics and skin care products. Centella Asiatica—known and advertised as Cica—is full of amino acids that act as an antimicrobial and anti-inflammatory ingredient. This makes it a common addition in Korean beauty products that aim to treat acne related to germs and fungus.
In conclusion, Korean beauty and skin care market is one of the most lucrative beauty industries in the world. Currently, the global market for Korean beauty products makes up around $13.1 billion USD, putting it in one of the top ten personal care markets in the world. The company also estimates that around 50% of that accounts for just the face care products available in the Korean skin care market, with those numbers expected to rise as we head into the 2020's.
Disclaimer: The information provided (on our blog) is accurate to the best of our knowledge, however, there may be errors. As a neutral organization, we at Covalo do not advocate or promote certain products or ingredients on our platform as better than others. The Site may contain (or you may be sent through the Site) links to other websites or content belonging to or originating from third parties or links to websites and features in banners or other advertising. Such external links are not investigated, monitored, or checked for accuracy, adequacy, validity, reliability, availability or completeness by us. For more information on our blog, contact social@covalo.com