Welcome to Part 3 of the Covalo digital industry roundtable, where we ask companies and brands their opinion about current relevant topics in the personal care industry.
We hear from Native Extracts, Nanovetores, Roquette, Sabinsa, KCC Basildon and Genomatica on their reactions to the current coronavirus crisis and its resulting effect on the personal care industry.
View each company's official website and products listed on Covalo here:

Explore Native Extracts's ingredients on Covalo

Explore Nanoveteres' ingredients on Covalo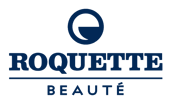 Explore Roquette's ingredients on Covalo

Explore Sabinsa's ingredients on Covalo

Explore KCC Basildon's ingredients on Covalo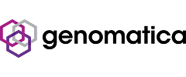 Explore Genomatica's ingredients on Covalo
In a nutshell: How have personal care suppliers dealt with the coronavirus crisis?
In a rapidly changing environment, companies must maintain open and direct communication with customers.
Webinars, videos, whitepapers and digital content keep customers informed of the latest product developments.
Well-being and spreading positivity in times of remote working is essential for productivity.


Q: We're all aware that in-cosmetics Global, one of the world's leading personal care trade shows, would have taken place this week. What would you have presented there?
Native Extracts: After years of furthering our extraction innovation since showcasing our work at in-cosmetics Asia in 2014, we would have liked to share our expanded range of Native Australian Cellular Extracts (water-soluble plant profiles of Australia's unique and untapped mega-diversity), in addition to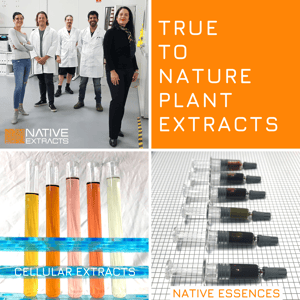 new natural compound profiles of traditional non-native botanical extracts, plus our range of Native Seed Oils and Oil Infusions! And the global launch of our latest breakthrough in highly concentrated water-soluble Essences, delivering NEW world-first concentrates for topical and ingestible applications - our Kakadu Plum Essence achieved 5000mg/100g of natural Vit C!
Nanovetores: We'd promote two new natural-derived active ingredients that are hand in hand with what is trending in the cosmetics industry: the NV Ascorbic Acid (the original molecule of Vitamin C stabilized through Nanovetores encapsulation technology), and the 5C (a blend of Coconut, Safflower, Green Tea, Cypress and Cedar Natural Oils for cellulite treatment, with antioxidant and thermogenic properties). We'd also present a new product line of COSMOS certified active ingredients, a project we have been committed to meet customers' expectations of natural products.
Sabinsa: Sabinsa's in-cosmetics Global focus would have been on truly effective anti-aging ingredients, including our pTeroWhite®, a standardized herbal extract from the Indian Kino Tree (Pterocarpus marsupium) providing natural pterostilbene. Clinical research on its safety and ability to reduce the markers of skin aging and to brighten skin tone in human subjects was recently published in Clinical, Cosmetic and Investigational Dermatology. Its potent antioxidant effects in topical sun-protective formulations were demonstrated in a second clinical study in the journal, Cosmetics. Also in the anti-aging skin care category are Sabinsa's newest launches, LactoSporin® - a postbiotic cosmeceutical, and Olepent® - a phyto-pentapeptide complex. Additionally central in our presentation to cosmetic formulators seeking safe, science-backed solutions is Sabinsa's flagship tetrahydrocurcuminoid brand, SabiWhite®.
Roquette: Beauté by Roquette® DS 421: our new plant-based O/W emulsifier & texturizer all in one. Discover a ready-to-use highly flexible ingredient, with sensory benefits, to answer consumer needs for all kinds of textures.
Beauté by Roquette® SA 130: naturally perfect your skin condition (sebum regulation, shine reduction, spots,…). Easy-to-use & efficient alternative to salicylic acid, Beauté by Roquette® SA 130 also boosts the natural desquamation process to help you get the perfect healthy skin glow.
KCC Basildon: We had 3 new products to launch:
SeraShine® EM 337-E (Amodimethicone (and) Cetrimonium Chloride (and) Trideceth-12) – a low cyclic (<0.1%) amodimethicone macroemulsion for opaque shampoos, conditioners and other hair care treatments to give conditioning.
SeraShine® EM 338C (Amodimethicone (and) C12-14 sec-Pareth-5 (and) C12-14 sec-Pareth-9) – a low cyclic (<0.1%) amodimethicone microemulsion for clear shampoos, conditioners and other hair care treatments to give conditioning.
SeraShine® SFA 83 (C13-15 Alkane (and) Dimethicone) – a fluid blend of low viscosity dimethicone and sugar cane derived alkane fluid for use in hair serums and skin creams to condition and aid spreading and lubricity.
Q: In times of remote working, what is your company focusing on most?
Native Extracts: Communication and collaboration are key and we stay connected over phone calls, social media and EDMs to give our brands ideas and product solutions for the rapidly changing industry. Right now, our main priority is ensuring customers have access to the ingredients they may be struggling to find with supply chain issues resulting from international freight delays, shortages or closures. We are working with our courier companies to keep things streamlined, efficient and timely. Self care is important too when remote, and we are either meditating, exercising, and most of all practicing mindfulness.
Nanovetores: Different projects arose from the pandemic and we're developing innovative products to fight and treat the COVID-19: two new products should be launched in our IN Health2 , our company branch on health care. We're also focusing on sharing good thoughts and new ideas, keeping direct contact with customers and partners to share trends, information, and support for new projects.
Sabinsa: Sabinsa has always maintained the highest levels of customer service, so during these unprecedented times we're especially focused on checking in and ensuring our customers are informed and reassured. We remain attentive to their needs - whether it be order status, or specific information on our ingredients to help with their formulation of new products.
Roquette: Working hard to finalise these product launches, training our distributors and calling our customers.
KCC Basildon: Formulating hand sanitiser to give to our staff, their families and the local community and researching new developments, particularly for our natural oil emulsion range. Keeping the supply chain going to deliver key materials for hand sanitisers, hand wash and hand creams.
Genomatica: It's challenging to remain productive when working during such an unusual time, but luckily for the Brontide™ team, many of us have been primarily working remotely. By emphasizing open communication, our team continues to innovate and create new opportunities to offer a real solution to the problem many personal care formulators face -- finding natural ingredients that are both high performing and natural. Our natural butylene glycol is 100% plant-based, requires no reformulation, and lowers the GHG emissions by over 50% when compared to the traditional bg process. Learn more here.
Q: Regarding digital customer experience – how do you interact with your customers? Do you have any webinars or virtual trade shows planned or in development?
Native Extracts: We are focused on calming every one's concerns by staying solution-focused and positive, to manage stress and anxiety as we traverse this uncertain terrain. Our content is now very light and positive, offering information that is helpful and hopeful - like meeting our growers and how to stay connected to nature, which is at the core of our business, working with plants on a daily basis.
Nanovetores: Following this decision of sharing positive information, we've been posting frequently on our blog and we've scheduled a Global Webinar about the major changes on consumer behavior and market trends caused by the COVID-19 outbreak, focusing on people's well-being and on innovations to meet the customer's personal care needs during and after the crisis.
Webinar info: "What now? How Covid-19 is changing personal care market perspectives".
Dates: April 14th, 2020 (Tuesday) – 3 pm UTC (Coordinated Universal Time) and April 16th, 2020 (Thursday) – 2 am UTC (Coordinated Universal Time).
Register here: https://www.nanovetores.com.br/webinar
Side note: It'll be recorded and made available for those who cannot watch live.
Sabinsa: Sabinsa's sales managers are scheduling virtual technical presentations, and sharing digital product information in the form of videos, data sheets, brochures, and infographics. Multiple white papers are available for download from our individual brand websites, as well as our main newsroom.
Roquette: Yes indeed! When we heard about in-cosmetics Global event being postponed we have decided to build a complete unique experience of a virtual booth in just few weeks to launch our new ingredients at the same date.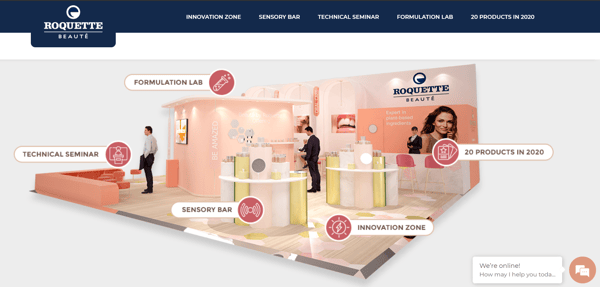 KCC Basildon: We have plans for webinars in the future and are considering alternatives if more exhibitions are cancelled. Currently our focus is keeping our customers informed about or latest developments and general news, via our social media and websites.
Our followers on LinkedIn and Twitter are given exclusive early access to download literature that would have been available at in-cosmetics Global.
Q: What opportunities and trends do you see for 2020 and how do you plan to tackle them?
Native Extracts: We covered the top six trends in the beauty industry at the start of this year: Simplified + Natural Skin Care, Green Chemistry + Manufacturing, Sustainable + Traceable Ingredient Stories, Inclusivity, New Hair Care Solutions, and Brand Collaboration. Now, these trends have been amplified with heightened consumer consciousness around Clean and Functional ingredients and we'd add a massive spike in e-commerce and antibacterial products to the list.
Nanovetores: The COVID-19 outbreak changed consumer's behavior, increasing the concern on personal hygiene, and so the customers demand for antimicrobial and antiseptic products. Soap and alcohol gel are still mandatory, but other categories of sanitizer and complementary products that repair and protect the skin are expected to gain market share. Our active ingredients Nanovetor Melaleuca and Nano Bioprotect have antimicrobial and antiseptic properties and we are suggesting formulas that combine these active ingredients with the NV Hydratech, which has high moisturize action and prevents the transepidermal water loss, protecting the skin. Personal care is trending right now (as we'll discuss on the webinar) and we're focused on meeting people's specific needs supporting the well-being of their bodies and minds.
Sabinsa: Sabinsa sees that opportunities to demonstrate our transparency and sustainability will remain strong throughout 2020, as well as how we can provide ingredients for a healthy microbiome, natural actives for skin care, and nutricosmetics. As these are all key areas for our company, we'll continue to communicate our positioning, and build upon the science that supports our offerings.
Roquette: Every challenge is an opportunity, today's unique world premier experience is going to push most of us working differently tomorrow, especially with regards to new digital tools usage.
KCC Basildon: Vegan, clean and sustainable, which we plan to tackle by making company-wide changes to operate even more sustainably and ethically, and delivering new product launches that fit with these changes in priorities.
So there you have it. This concludes our third segment of industry news surrounding the coronavirus pandemic and its ramifications on the personal care industry. We will continue to monitor the situation and publish more reactions from suppliers as they come in.
If you would like to be featured in future editions of Covalo's industry roundtable, don't hesitate to contact us.
For more industry news roundtable discussions, click here.