Welcome to Part 2 of the Covalo digital industry roundtable, where we ask companies and brands their opinion about current relevant topics in the personal care industry.
We asked Sollice Biotech, Ele Corporations, Stephenson, Vanderbilt and Green Line to share their reactions to the current coronavirus crisis and its resulting effect on the personal care industry.
View each company's official website and products listed on Covalo here:

Explore Sollice Biotech's ingredients on Covalo

Explore Elé's ingredients on Covalo

Explore Stephenson's ingredients on Covalo

Explore Vanderbilt's ingredients on Covalo

Explore Green Line's ingredients on Covalo
In a nutshell: How have personal care suppliers dealt with the coronavirus crisis?
The main priority is to ensure the continuation of core business activities.
Meeting customer needs and maintaining communication with clients via email, social media, and video conferencing is key.
Companies need to be flexible and seek out new opportunities when possible.
Q: We're all aware that in-cosmetics Global, one of the world's leading personal care trade shows, would have taken place this week. What would you have presented there?
Stephenson: We were due to present an engaging session on "Solid Format Products – The Options". Life as we know it is changing.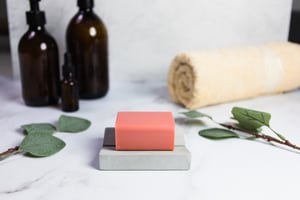 Not just at the hands of the Coronavirus, but our ongoing environmental pressures and the increasing demands from consumers. All of which means that both personal care and cosmetic brands need to adapt, be flexible and devise new and innovative product solutions.
The session covered some of the myths, questions and opportunities manufacturers and brand owners approach us with to help with options from both a commercial and technical background.
Sollice Biotech: We would have presented a new reference for our super moisturizing ingredient: Twainmoist® Organic. Indeed, we take our clients' needs very seriously and organic cosmetic ingredients are more and more requested. Twainmoist® is composed of high and low molecular weight Poly Glutamic Acid, 10 times more moisturizing than Hyaluronic Acid, for an in-depth and surface effect on the skin. By adding Twainmoist® Organic to this line, we offer our clients the great moisturizing power of PGA in an organic ingredient for COSMOS/ECOCERT formulations.
Vanderbilt: We were looking forward to promoting our lines of natural rheology modifiers, including VANATURAL® Bentonite Clay, VEEGUM® Magnesium Aluminum Silicate clay, and VANZAN® Xanthan Gum.
Green Line: We would have focused on our newly launched bio-based ingredients and offered our expertise on how to avoid getting "green-washed."
Q: In times of remote working, what is your company focusing on most?
Stephenson: Our business plan for the year has not changed across our core business units of solid format products, natural esters, liquid and cosmetic bases and our crystal ranges remains.
Syndopal®'s launch in 2018 has driven the business into new areas with its ultra-mild, soap free formulation, providing formulators with new opportunities across the personal care and cosmetics market.
Our sustainable range of emulsifiers and solubilisers under the Durosoft® brand continues to grow as we are working with numerous cosmetic and personal care companies on natural ingredient solutions.
Sollice Biotech: At the moment we focus on the continuity of our activity: our whole team works from home, but we go to the office several times a week to ensure the reception of raw materials and, most importantly, the shipping of our clients' orders. We are doing this in strict compliance with the government measures taken to contain the Covid-19 outbreak. Our great team manages to operate normally, honouring current orders and taking new ones. We also help the French health personnel by donating our stock of surgical masks and the ones we receive from our Asian customers, whom we thank deeply for their help.
Vanderbilt: As always, Vanderbilt Minerals is focused on meeting our customers' needs. Our own plants and those of our suppliers continue to operate without interruption. Business functions that are temporarily carried out remotely have been seamlessly transitioned without compromising customer expectations.
Green Line: We are focusing on connectivity, solidarity, and the health of the team. Communication with our distributors is paramount at this time of evolving circumstances.
Q: Regarding digital customer experience – how do you interact with your customers? Do you have any webinars or virtual trade shows planned or in development?
Stephenson: We work to provide our customers with a range of company, product, market news and analysis to help them in the development of their own businesses. Traditional mediums still hold true such as digital newsletters but the growth on visual routes such as YouTube etc continue to evolve for our B2B customers. An example being our Introduction to Syndopal® video.
The onset of coronavirus has meant that we are currently evaluating other routes of supporting our customers including pre-recorded seminars and FAQ sessions to further enhance our customers experience.
Sollice Biotech: We focus on our clients' needs directly via email and video calls; we are available at all time. We have a lot of questions to answer, so our Customer Care is entirely dedicated to reassuring them. We recently published several articles on our website, analysing new cosmetic trends (such as better aging) and announcing the Vegan certification of a big part of our catalogue. Every important news will be published on our website and shared on LinkedIn.
Vanderbilt: Vanderbilt Minerals maintains its long tradition of providing expert formulating support and personal technical support. Visit our website to view hundreds of prototype formulations, to send technical questions directly to our R&D staff, or to request product samples.
Green Line: We are constantly communicating with our distributors through email, zoom meetings and phone calls. Together we work to make sure we are handling all customer requests to the best of our ability. Teamwork is key! We are currently working on webinars and hope to have the first webinar available mid-May! We will also be launching our new website in the next few days, which we are all very excited about.
Q: What opportunities and trends do you see for 2020 and how do you plan to tackle them?
Stephenson: The growth in solid formats will be with us for some time. Driven by consumer trends right around the world, be it 2-in-1 shampoo bars, shave bars or exfoliating bars for example, the opportunities are vast as are the ways to improve efficiencies and reduce packaging and waste.
For instance, within the shampoo market, besides the environmental benefits associated with packaging, solid shampoo bars are a huge step in the right direction for the environment as unlike liquid shampoos and conditioners, solid bars need less water in the manufacturing stage as they are a concentrated product. This is more startling when you consider the fact that some shampoos are up to 80% water, while conditioners can consist of up to 95% water. This is also another huge benefit of using shampoo bars for the environment. This taps in nicely with water-saving trends mentioned in Mintel trends for 2025.
Sollice Biotech: We see some interesting new trends for the cosmetic market in 2020:
Marine actives: we currently study the effects of Spirulin on skin and plan to add it to our catalogue.
We also focus on natural ingredients such as Organic Chia Seed Oil, a very moisturizing and soothing product which is great for cosmetic formulations.
Encapsulated Retinol (Micro Smart Retinol) is also to be expected soon in our catalogue. This very well-known product has a great effect on the signs of age.
Shisulis®-FX, a new technology of fermented shea butter, will also join our product range with its exceptional moisturizing claim.
Some other confidential projects are currently in our pipeline and we will communicate about them soon.
Ele Corporations: The strongest and most unexpected trend in 2020 is the need for sanitizing products due to the COVID-19 pandemic, which is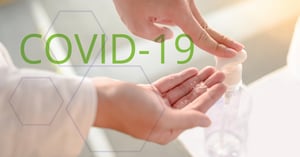 impacting our country, and the world, in unprecedented ways. Elé Corporation, manufacturer of critical ingredients used in sanitizing products in a multitude of industries, including personal care and HI&I, is dedicated to acting as a responsible corporate citizen both locally and to our customers worldwide. We are honored to be a part of the fight against the COVID-19 pandemic. In recognition of our customers on the front lines of supplying sanitizers to the world, Elé will be donating 5% of the net invoice total on orders of key products used in the formulating of sanitizing products to a charity of our customer's choosing. For more information please visit our website at EleCorporation.com.
Vanderbilt: As natural trends continue to dominate the personal care industry, we are working to expand our VANATURAL Bentonite Clay line to offer more natural formulating options.
Green Line: We are taking advantage of this time and our ability to be nimble and flexible. We view this unprecedented event as an opportunity to advance our social media and technology platforms.
So there you have it. This concludes our second segment of industry news surrounding the coronavirus pandemic and its ramifications on the personal care industry. We will continue to monitor the situation and publish more reactions from suppliers as they come in.
If you would like to be featured in future editions of Covalo's industry roundtable, don't hesitate to contact us.
For more industry news roundtable discussions, click here.