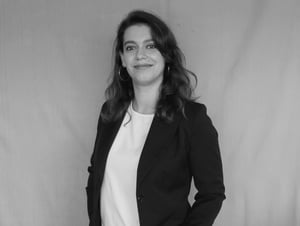 When it comes to entering the European market, especially with natural or organic cosmetics, there are a lot of question marks, clarity and pitfalls. This is why we have talked to Agathe Goyon, Cosmetic Director of EcoMundo. EcoMundo is a company specialized in cosmetics and chemical compliance around the world. With their expertise and software solutions, EcoMundo provides companies the relevant know-how and tools to enter the European market successfully.
What we especially liked about EcoMundo is that their belief is that compliance can be a driving force for innovation and not a hindrance. In this interview they share with us how this can be done and what typical pitfalls should be avoided.
Q: How is the organic craze impacting the cosmetics market in Europe?
For the last few years, the organic and natural craze has pushed brands to rethink their cosmetics and the branding and marketing of their products. Not only do consumers want more eco-friendly products, they also have in mind their health and what appears to be healthier for their skin. For instance in 2018, one in six French women declared having bought at least one organic cosmetic product during the preceding year.
Q: What are the key steps to consider when commercializing cosmetic products in Europe?
Before commercializing a cosmetic product, it is important to take into account the following 5 key steps:
You first need to appoint a Responsible Person. This is a mandatory step if you are based outside of the European Union, this entity acts for all the European countries at once.
Then you need to control the product's composition: there are prohibited and restricted ingredients in Europe.
You must create or have a consulting firm elaborate the Product Information File, which is the file containing all the information on the cosmetic product as well as the safety evaluation;
You should create and check that your labels are compliant with the European regulation;
And last but not least, you need to notify your product on the CPNP (Cosmetic Product Notification Portal)
Q: What are the existing certifications and labels for natural or organic cosmetics?
Various labels and certifications exist for natural and organic cosmetics. Ecocert, Natrue, Cosmos (natural and organic), etc. What is important to remember is that to qualify a cosmetic product as natural and/or organic, the ISO 16128 standard exists to determine whether an ingredient and a cosmetic is natural and/or organic.
Q: What defines a natural ingredient? cosmetic?
A natural cosmetic, in France, is a cosmetic in which at least 95% of the ingredients are natural. A natural ingredient is much more complex to define since the calculation depends on the type of material: it is not the same calculation if the ingredient is a mineral, a plant, water, etc. For more information, do not hesitate to watch our experts' webinar on the issue.
Q: From a regulatory standpoint, what are the key challenges relating to organic or natural ingredients?
The key challenge from a regulatory perspective is that the requirements might differ from one country to another. In France for instance, the ARPP (Professional advertising regulation authority) is the competent authority to establish guidelines on this type of question. But the authorities and requirements might differ from one country to another. However, many private labels as well ISO standards are not specific to a unique country.
Q: What are companies often getting wrong regarding organic or naturality standards?
Companies often confuse natural and organic. The essential difference between natural and organic is that an organic ingredient is, by essence, an ingredient that is of natural origin or natural (that is, water, mineral ingredients, plants, animal derivatives or microorganisms) but has been grown according to the principles of organic agriculture.
What is more important, they often don't understand what natural means. They tend to think that any ingredient which "sounds" natural can be labelled as such, but there is a distinction between a natural ingredient and an ingredient of natural origin, and this impacts the product in itself. The choice of ingredients for a cosmetic product is therefore really important for the marketing of the product itself.
Q: What are some missteps that companies tend to make regarding organic and natural cosmetics?
A common missteps for companies is to think that because they use one organic or natural ingredient they can claim that the product is natural or organic just because they used one natural or organic ingredient. Depending on the standards, the product needs to have a certain percentage (usually around 95% or more) of natural or organic ingredients to be an organic or natural product.
Q: How do you see the cosmetic market evolve in the future with regards to organic ingredients?
The organic and natural beauty market is bound to grow exponentially in the future years. For instance it is foretasted that the natural cosmetics market should increase by 5.01% between 2019 and 2025, reaching USD 48.04 billion by 2025. As consumers become more conscious and the media grows fond of this kind of trend, we can expect the demand in organic and natural cosmetics and therefore ingredients to keep increasing in the coming years.
Q: Have you seen any other trend emerge jointly with the organic and natural ingredients trend?
Another trend that is developing steadily along with the natural trend are the CBD. Indeed, cannabidiol is seen as natural by consumers and we see more and more brands using it in cosmetics. However companies need to be careful since the regulation varies with the country, even among European countries.
Finally, now authorities are not the only ones to monitor products' compositions: consumers now have many tools to do so. Consumers place themselves as an authority on ingredients and formulations, making it more important than ever for companies to be compliant and have suppliers they can trust.
Do you have any specific question to your companies need? Then directly get in touch with Agathe Goyon and her team.