We've covered K-beauty and J-beauty at length (Korean beauty and Japanese beauty, respectively), G-beauty—German beauty, if you were guessing—is also slowly creeping into the international market with the same level of fervor as its East-Asian counterparts. But while Korean beauty's ten-step routine uses technology to create new, never before seen textures and products, German beauty sticks to the traditional roots of the skin care industry, emphasizing simple, clean ingredients and packaging design over kitschy packaging and products. Similarly, while Japanese beauty may integrate the ethos of ancient beauty treatments with cutting-edge technology and sleek, luxury packaging, German products often focus on minimizing the amount of ingredients into a very focused product.
German beauty products in the G-beauty craze often use simple packaging to emphasize the importance of clean, natural ingredients over anything else. Korean beauty, which was sparked by the Korean government in an effort to increase the country's amount of exports coming out of the country. Thousands of K-beauty products have hit shelves at some of the biggest beauty supply chains in the world, and consumer interest in the products has seen explosive growth over the last decade. Germany, however, has little to gain from becoming another name in the long list of countries famous for its skin care. Products that are part of the G-beauty craze are less likely to be seen en masse on shelves at beauty stores for this very reason.
G-beauty products are often more expensive because they're part of a cosmetic trend called cosmeceuticals—cosmetic products that contain active ingredients known to have actual medical value. Ingredients like retinol, a powerful anti-aging ingredient, or medical antioxidants that help remove toxins from the skin are common cosmeceuticals, but the term has a broad definition and generally refers to any skin care or beauty product that claims to have a medical benefit. German cosmeceuticals are part of a growing trend of dermatologist-backed skin care and beauty products. Dr. Brandt, a popular cosmeceutical company from the United States, is a good example of medically-backed skin care products that have seen a rise in a global market.
In Europe: Natural really means natural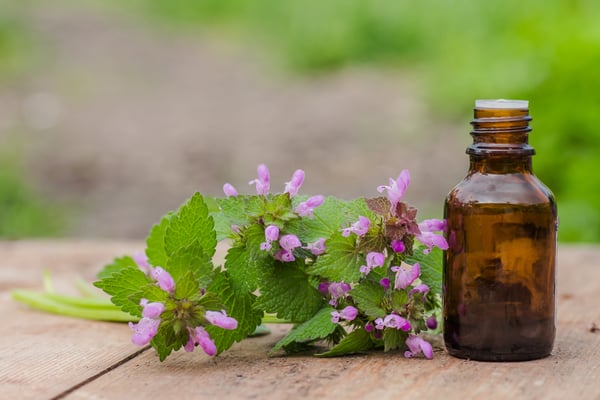 What separates G-beauty products from that of Dr. Brandt—though they are similar, in theory—are the ingredients used in the products in the first place. Cosmetics that are made in and exported out of Europe are subject to greater standards than many other places around the world. This rings true with quality, which is why consumers are less likely to see a wide variety of the same type of product on shelves in Europe.
The European Union has banned over 1000 ingredients and chemicals from being used in beauty products and other consumer goods, and that list continues to grow. Certain pesticides that have been proven to be harmful to bee populations, for example, have been banned completely from agricultural and consumer pesticide products. Natural skin care products that come from Europe must be made with ingredients that are sourced from suppliers that comply with these strict regulations. German beauty also pushes this a step further, as consumers may notice that G-beauty products are marketed as being natural, clean, and plant-based.
G-beauty products are often backed by research, and use this as an angle in marketing and advertising rather than creating products with flashy packaging, fruity scents, and interesting textures. Packaging on G-beauty products is often transparent about ingredients—partly because it has to be. Many American beauty companies have recently started packaging their products in a similar way, though transparent branding does not indicate that the product is free from chemicals and ingredients that are banned in Europe.
Science and beauty
Where consumers will often see German skin care venturing into the world of technology is in how it integrates new science into its products. Barbara Sturm, a Düsseldorf-based dermatologist that has served celebrity names like Kim Kardashian, is famous for her "Vampire Facial." The treatment involves extracting the plasma from your blood and injecting it back into your face. This can help smooth skin and reduce the appearance of wrinkles, though not every spa that offers the treatment should be trusted quite like Sturm's office.
Sturm's treatments can be expensive, and the same goes for her line of science-backed skin care products available on the G-beauty market. The products, which range from wrinkle treatments to hydrating serums, is available to a more exclusive, high end market than most skin care and beauty products. Consumers won't find Sturm's products on the shelves of their local beauty supply store, as the products are available through many luxury department stores and online retailers like Net-A-Porter—an online retailer that specializes in luxury clothing, accessories, and beauty products. Prices on these products are also much higher than most other brands that offer similar products, likely due to the high quality ingredients and science-based development.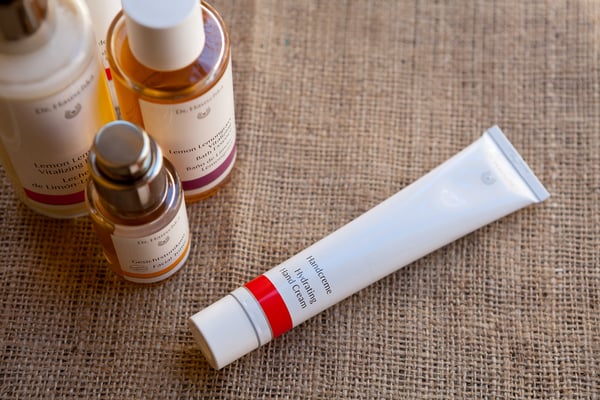 More affordable options in the G-beauty sphere are also combining beauty and science to create innovative products with minimal packaging and marketing. Brands like Dr. Hauschka utilize natural ingredients like witch hazel to create toners that are effective, but can be retailed at affordable prices at major beauty retailers around the world. Even Nivea, a popular drugstore personal care company known for products like lotions and ceramide moisturizers, has strong roots in German skin care and beauty trends with simple, straightforward packaging, clean ingredients, and effective products.
Ingredients over products
Since the G-beauty routine has little focus on giving consumers a step-by-step beauty routine, it aims to provide products with effective and quality ingredients that are scientifically proven to deliver results. Ingredients that set German beauty apart from other cosmetic spheres are in their quality, rather than any specific ingredient that promises to do something special. French ingredient supplier Alban Muller's Glucohyami would be a good ingredient for a hydrating serum, as it's naturally-sourced and plant-based product is often used as an alternative to hyaluronic acid.
Similarly, Silab's Vitanol-Bio from France makes a great ingredient in G-beauty inspired anti-aging products, as it's naturally sourced and functions as an active ingredient in alpha-hydroxy acid skin care products. Lonza, a Swiss company, is a popular supplier of Lonza LaraCare A200—an exfoliating active ingredient that is proven to minimize the appearance of wrinkles while increasing cell turnover and boosting SPF products. Since all of these ingredients come from Europe, they pass European standards of chemical products and do not contain any banned additives.
Disclaimer: The information provided (on our blog) is accurate to the best of our knowledge, however, there may be errors. As a neutral organization, we at Covalo do not advocate or promote certain products or ingredients on our platform as better than others. The Site may contain (or you may be sent through the Site) links to other websites or content belonging to or originating from third parties or links to websites and features in banners or other advertising. Such external links are not investigated, monitored, or checked for accuracy, adequacy, validity, reliability, availability or completeness by us. For more information on our blog, contact social@covalo.com