On this page
Popular ingredient searches in APAC region
Findings show that hair care is the most searched for category, with 55% of APAC professionals searching for relevant applications and active ingredients. This compares to just 36% worldwide. It's followed by skincare (19%), make-up (15%), and sun care (3%).
Text continues below image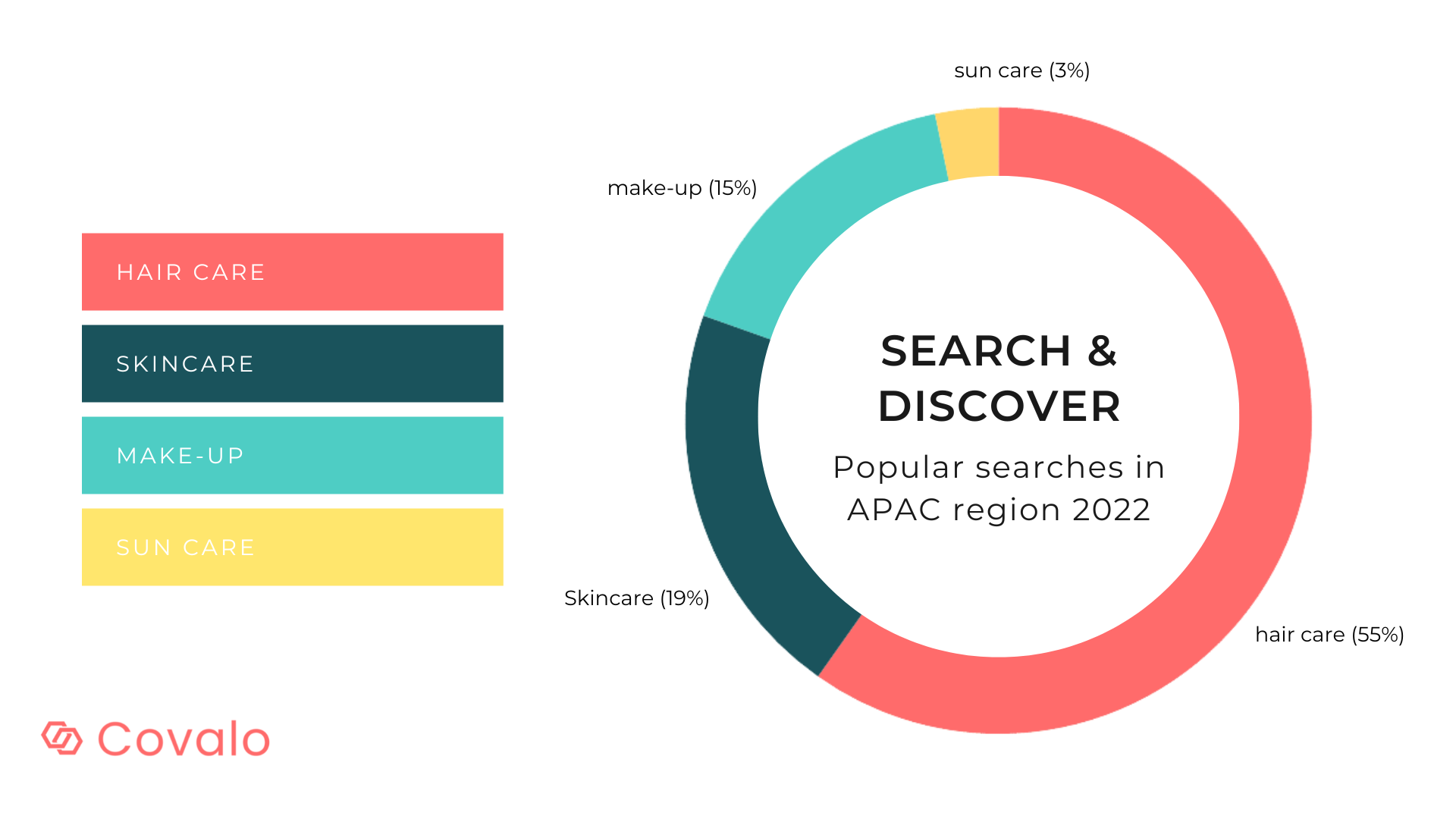 The research also revealed that claims such as 'plant-based' and 'natural' make up over 90% of all searches by personal care professionals in the APAC region, at 50% and 41% respectively. This compares to just 45% globally. In addition, terms such as upcycled, bio, clean and biodegradable saw less than 1% of all searches.
in-Cosmetics Discover powered by Covalo
in-Cosmetics Asia took place at the Bangkok International Trade & Exhibition Centre from 1-3 November 2022. At the event, Covalo revealed in-Cosmetics Discover powered by Covalo, a new platform developed in partnership with RX Global, allowing buyers, suppliers, distributors, and other service providers to bridge the physical and digital world.
Liked this article? Share it with your colleagues and friends by clicking one of the social media like or share buttons above, and make sure to leave a comment. We love hearing from you!
Disclaimer: The information provided (on our blog) is accurate to the best of our knowledge, however, there may be errors. As a neutral organization, we at Covalo do not advocate or promote certain products or ingredients on our platform as better than others. The Site may contain (or you may be sent through the Site) links to other websites or content belonging to or originating from third parties or links to websites and features in banners or other advertising. Such external links are not investigated, monitored, or checked for accuracy, adequacy, validity, reliability, availability or completeness by us. For more information on our blog, contact social@covalo.com