On this page
Goals of improving global nutrition and sustainability
Ajinomoto's goal is to improve consumer wellness by improving the protein intake in everyday lives. The company has pioneered the use of amino acids in many food and beauty products while working to address malnourishment and undernutrition in both children and adults. The company's research and development team consists of 1.700 developers around the world, who have worked to develop thousands of patents in Japan and worldwide. Its patents range from domestic and global food products to pharmaceutical ingredients and other bioscience products. These ingredients use innovative Japanese technology to achieve the highest quality.

In addition to its global commitment to building the health and wellness of its consumers around the world, Ajinomoto is also committed to sustainability. The company's goal is to reduce its overall environmental impact, which it maps out in its Path toward the 2030 Outcomes with a set of goals and a strategy for how long it will achieve those goals.
Nutrition at the heart of the consumer market
Recently, you may have noticed the growing trend around wellness-based skincare and health products. Ingredients like probiotics and superfoods have become more common in many popular products on the shelves today, and amino acids are no different. These nourishing ingredients are often called the building blocks of life, and products enriched with amino acids - from arginine to lysine and proline - are becoming more popular components in anti-aging and wellness-focused beauty brands around the world.

The wellness industry is not new to the consumer market. Over the past several decades, skincare and beauty have shifted toward a health-first approach that sees skincare and beauty as a symbol of good health. A 2021 report from McKinsey & Company described the growing trend of wellness and beauty blended together as an industry that represents a $1.5 trillion market today. The study points out that beauty and wellness companies are starting to see from the consumers' perspective - which is to say that the consumer sees beauty as an aspect of overall health and wellness.

All of this can be seen in beauty and personal care products on the market today. Gwenyth Paltrow's Goop brand, valued at $250 million, built its empire off a holistic approach to beauty. Today's young consumer has grown up with this mentality, and products with wellbeing at the forefront of their marketing tend to find success over novelty beauty and personal care products. Sure, face masks with added glitter might be fun, but the young consumer who is both environmentally and health conscious is reaching for labels with vegan or natural certification above products that provide novelty.

In the food space, consumer interest in wellness-based products has grown significantly in recent decades. Statistics show that the overall health and wellness food market has grown in recent years, and some experts predict that the industry will reach the trillions in the next several years. A 2022 study from McKinsey & Company shows that as much as half of all consumers in the United States and Europe focus on healthy eating and wellness in their everyday lives.

Like superfoods, antioxidants, and vitamins, amino acids provide health and wellness benefits that consumers can see and feel in their everyday lives. Ajinomoto's innovation in this space has paved the way for amino acids to become key ingredients in skincare. As mentioned earlier, they are the foundational building blocks of essential proteins. This makes them beneficial for skin care products, helping the body to…
Restore visible damage

Regenerate faster to create a more youthful appearance

Strengthen and protect the skin from harmful stressors

Build up keratin and collagen in the skin, which are two essential components of achieving a supple and healthy glow
Text continues below image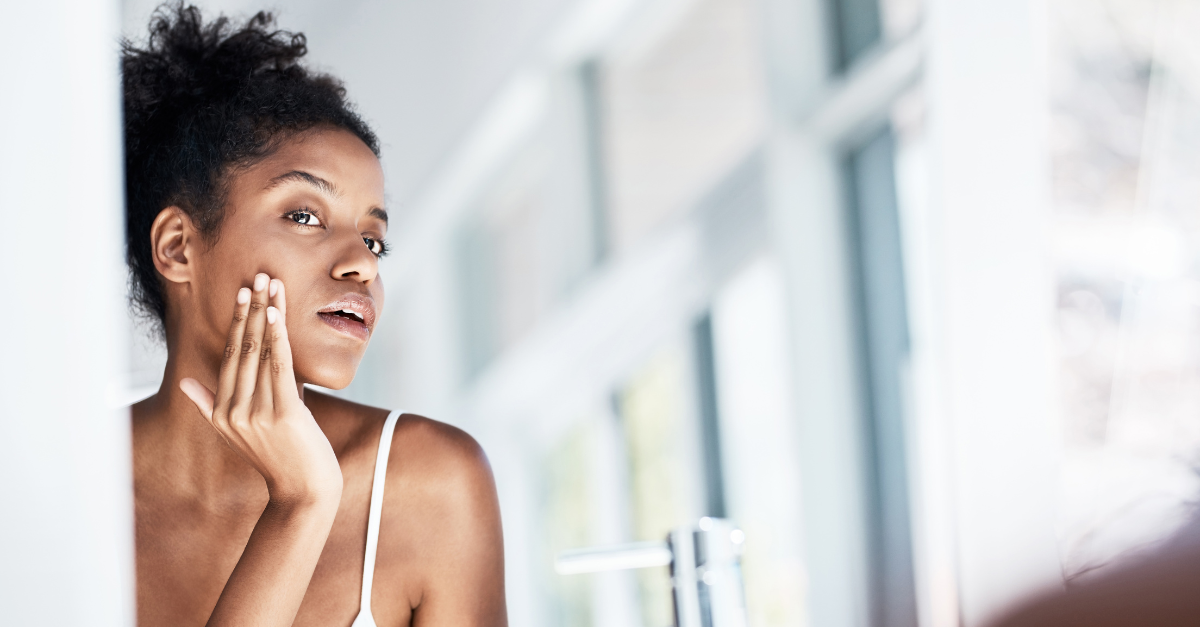 Ajinomoto's Journey in Revolutionizing Natural Beauty
The beauty industry has undergone a significant shift in recent years. Consumers are increasingly demanding products that are more natural, sustainable and eco-friendly. In response to this trend, many beauty brands have needed to adapt their formulas, and are looking for ingredients that match the needs of the market. As a result, natural beauty products have emerged as a safer and more ethical alternative.

Ajinomoto has from the beginning been at the forefront of this movement, revolutionizing the beauty industry with its innovative and sustainable ingredients. They entered the Cosmetics and Toiletries Ingredient business with the launches of Ajidew™ humectants in 1971 and Amisoft™ surfactants in 1972. The base material for these products is monosodium glutamate (MSG), an amino acid made with a fermentation method that uses upcycled, plant-based raw materials.

Working at skin's pH and thus safe for human use and highly biodegradable, Amisoft™ started rapidly to enhance facial cleansers, shampoos, and bar soaps. To this day, Amisoft™'s natural biocompatibility makes it one of the industry's safest natural surfactants. Ajidew™, aka PCA, is a brand of humectants that is genuine to the skin, naturally feeding the skin with what has been lost - during, for instance, washing.

Since the 70's, Ajinomoto has kept pioneering the field of personal care ingredients by developing additional solutions made from various amino acids. These have continuously offered new options in a wide range of cosmetics and toiletries that follow the concept of being environmentally friendly and mild to skin. As an example, the recently launched Amihope™ Sb functional powders offer a powerful solution to get rid of the controversial microplastic beads present in makeup, without sacrificing their functional and sensory properties.
Explore Ajinomoto's innovative ingredients on Covalo
The Belgium-based company OmniChem was acquired by Ajinomoto in 1989. Ajinomoto OmniChem is working to improve the life expectancy of its consumers through the research and development of health and wellness ingredients that can contribute to overall health. The company proposes the following services and solutions:
Pharmaceutical CDMO services

Agrochemical solutions

Botanical extractions

Amino acids and cosmetic ingredients for which the company manages the distribution in EMEA
Explore Ajinomoto's portfolio on Covalo and discover these ingredients which are mild and gentle to skin, hair, and the environment:
Ajinomoto OmniChem will help you meet your sharp needs in this changing market environment.
Liked this article? Share it with your colleagues and friends by clicking one of the social media like or share buttons above, and make sure to leave a comment. We love hearing from you!
Disclaimer: The information provided (on our blog) is accurate to the best of our knowledge, however, there may be errors. As a neutral organization, we at Covalo do not advocate or promote certain products or ingredients on our platform as better than others. The Site may contain (or you may be sent through the Site) links to other websites or content belonging to or originating from third parties or links to websites and features in banners or other advertising. Such external links are not investigated, monitored, or checked for accuracy, adequacy, validity, reliability, availability or completeness by us. For more information on our blog, contact social@covalo.com