On this page
With the growing awareness of the impact of consumer habits on the world around us, more and more consumers are turning to sustainable and natural products to leave a smaller carbon footprint. Trends in recyclable or reusable packaging have
increased dramatically
over the past decade, as has the demand for products that not only use natural ingredients, but are also derived from sustainable ingredients.
Essencia
, a Swiss Natural Fragrance Designer founded in 1949, focuses on the creation and supply of natural and sustainable fragrances.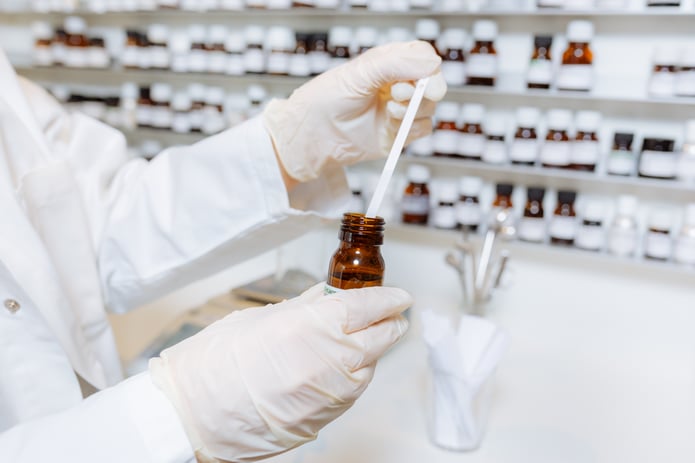 How Essencia came about
Born in the lush and varied landscape of Switzerland, Essencia began its business using botanical ingredients from nature to create outstanding fragrances. Today, the company ethically sources ingredients to create natural fragrances and offers essential oils that can be used in a wide variety of products, from home care to personal care such as skin care, hair care, make-up, baby products, candles, home fragrances, etc. Essencia is grateful for its adherence to the highest European health standards and its collaboration with suppliers to ensure that all ingredients are sustainable, COSMOS-compliant, and meet the highest standard of quality.
Today's Essencia products use olfactive sensorial techniques to provide the highest quality experience for each of its fragrances and essential oils. Its products range from pure and natural essential oils (or blends thereof) to 100% natural fragrances and hybrid fragrances. Each type of fragrance is subject to the same stringent standards, allowing the company to supply its fragrances to a wide range of customers in the cosmetics, personal care, pharmaceutical and food industries.
Essencia began as a supplier of essential oils. The quality of essential oils varies depending on how the ingredients are sourced and what they went through during the cultivation process. Essencia's quality control ensures that each batch of essential oils always meets the same standards. This strict olfactory control by the perfumers is quite unique in the essential oil industry.
Consumer interest in natural fragrances
The organic essential oils market is estimated to reach a global value of US$4.38 billion by 2022, with an estimated 50% of this market value coming from Europe alone. Global consumer interest in essential oils and natural fragrances has increased significantly over the past decade, with forecasts that the natural skin care and body care fragrance market will reach a valuation of over $20 billion by 2024. Some studies suggest that consumer interest in fragrances shifted during the COVID-19 pandemic, while others suggest that overall consumer interest has shifted towards naturally derived fragrances in recent years, while the health and wellness industry is also growing.
Essential oils are regularly touted for their wellness benefits and soothing effects on the body and mind. Companies often market them for their aromatherapeutic benefits in addition to their fragrance. Indeed, it is known that essential oils have multiple benefits and that they can be useful for pain relief, strengthening the body, relaxation, improving sleep or caring for the skin or hair. Companies such as Goop, a media company and retailer of health and wellness products, promote the benefits of essential oils as a wellness habit and offer scented products specifically designed for wellness.
Text continues below image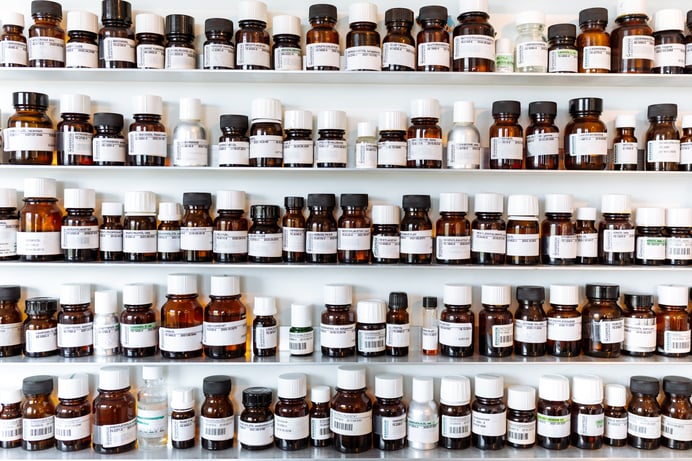 Essencia's commitment to quality
Essencia's essential oil range reflects a carefully selected collection of products that meet global organic standards. Essencia knows that many consumers seeking essential oils are likely to be health conscious and takes these standards seriously when sourcing ingredients for its products.
Essencia created the TrueScent™ line to offer brands a wide variety of 100% natural fragrances. More than 350 fragrances are available, and new compositions are constantly being created to meet market trends and consumer expectations. This range of natural fragrances provides the highest standards of green certifications worldwide, including COSMOS, BDIH, and NATRUE to name a few.
At a time where consumers are becoming increasingly aware of the impact of the products they purchase on the world around them, it is reassuring to see a company like Essencia dedicating every step of its supply chain and formulation process to ensure quality in a sustainable way.
Click here to discover Essencia on Covalo.
Liked this article? Share it with your colleagues and friends by clicking one of the social media like or share buttons above, and make sure to leave a comment. We love hearing from you!
Disclaimer: The information provided (on our blog) is accurate to the best of our knowledge, however, there may be errors. As a neutral organization, we at Covalo do not advocate or promote certain products or ingredients on our platform as better than others. The Site may contain (or you may be sent through the Site) links to other websites or content belonging to or originating from third parties or links to websites and features in banners or other advertising. Such external links are not investigated, monitored, or checked for accuracy, adequacy, validity, reliability, availability or completeness by us. For more information on our blog, contact social@covalo.com