On this page
The contribution of the cosmetics industry alone to the earth's degradation is the production of
over 120 billion units
of packaging annually, which translates to the loss of 18 million acres of forest. There is a plastic waste problem, which is why many beauty brands are taking the initiative to change the narrative by incorporating the three Rs into their packaging: reduce, recycle, and reuse.




Plastic: Plastics are widely used in beauty, declaring the industry's plastic problem. There are various types of plastics used in packaging, including Polyethylene Terephthalate (PET) plastic, polypropylene plastic (PP), and High-Density Polyethylene (HDPE) plastic, all having their strengths and weaknesses.
Glass: Glass is one of the safest and oldest packaging options for beauty brands. This type of packaging is used mainly by the fragrance industry, but also for oils and serums: amber-colored glass is primarily used when exposure of a product's content to sunlight can cause damage. A significant downside of glass packaging is its fragile nature.
Metal: For the longest time, metal packaging has been used in the cosmetics industry but is now adopted as more sustainable packaging. It is durable, has appealing aesthetics, is easily recycled, and can be upcycled.
Paper: Another eco-friendly option brands are turning to is paper. Paper is not new to the beauty industry, but it is taking on a new role as primary packaging. Beauty brands know the risks of trading aesthetics for sustainability, so they use aesthetically appealing materials like metallized paper. Paper is often used in packaging solid products such as soap bars, bath bombs and shampoo bars.
Carton: Following the sustainability trend, beauty brands are using more paperboard cartons now. There is a wide range of available cartons based on their density, giving brands a good number of options.
How beauty brands can reduce plastic waste
Unfortunately, the beauty industry is a major contributor to the plastic waste pandemic. With the growing negative impact of its use on the environment, some brands have developed programs, strategies, and alternatives to relieve the earth of some plastic stress.
Text continues below image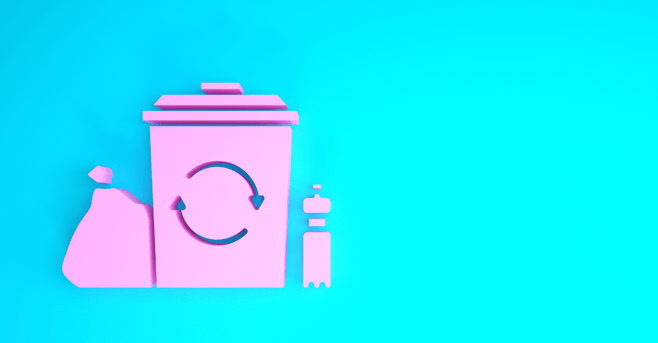 Recycling programs
In a bid to lessen the effects of plastic waste, beauty brands are making a move to recycle plastics. Many of them have made recycling their sole sustainability goal, which is commendable but could be better.
Recycling is the action among the three Rs that is the weakest. This is because plastic is the hardest material to recycle, due to its variety, and some brands may not know where their plastic waste ends up after the recycle bin. Plastic is a problematic material because when colored, there are limited dye options, which translates to a lower market value and a greater chance of darker plastics ending up in landfill. On the other hand, clear and white plastics are open to a broader range of dye options making them easily recyclable. Regardless, according to rePurpose, less than 10% of plastics are recycled.
Notwithstanding the problems that come with recycling plastic, beauty brands can engage in consumer education and motivation to make it easier. For example, LUSH has an in-house recycling site known as "Green Hub", and they promote recycling by incentivizing their customers to bring back "quality packaging" by giving them 50p/c off their in-store purchase. The packages are then reused for new products.
There are also programs organized to promote plastic neutrality and ensure that the recovered plastics are appropriately recycled. For instance, the skincare brand Derma E has partnered with CleanHub to achieve this. Other brands that have taken similar actions include K'erastase and Costa Brazil.
Pros
It is a great sustainable strategy when fulfilled.

Brands are forming meaningful partnerships and recycling programs to achieve actual recycling.

Brands incentivize consumers to indulge in recycling, making more people eco-conscious.
Cons
Absence of adequate recycling infrastructure.

Most plastics don't make it to the recycling stage, but are instead burned, causing more pollution.
Text continues below image

Refillables and refill stations
As recycling alone isn't going to achieve the sustainability goals, brands are trying a different approach to reducing plastic waste. Some beauty brands have implemented reusable packaging known as refillable, and have even opened refill stations. Brands can use about 90% less plastic when refilling products, which drastically reduces the number of plastics out there.
In recent years, many beauty brands have jumped on the refillable train. One of the earliest high-street brands that took a step to reduce their environmental footprint is L'Occitane en Provence. This beauty brand began its eco-refill in 2008 for its liquid soap and has since expanded to cover many more of its products. More recently, the brand has been setting up Refill Fountains across various continents, including Asia and Europe giving consumers access to some of their favorite products while contributing to the reduction of plastics in the environment.
For luxury brands, the first move was made by the New Zealand-based brand Emma Lewisham. They established a very impactful sustainable stand by achieving a fully circular business model and carbon-positive status. The best part is that Emma Lewisham didn't keep how they achieved this to themselves; they went ahead and published the project's blueprint. Other brands that have joined the refillable train include Kjaer Weis, Fenty Skin, Diptyque, Charlotte Tilbury, Hourglass Cosmetics, and LUSH.
Pros
It is more environmentally friendly, reducing the number of plastics in landfills.
It is a more effective sustainable strategy than recycling, especially in countries that lack adequate systems.
Consumers can recover and save money on the costly initial purchase when they refill subsequently at a lower price.
Cons
It is costly. Most brands indulging in opening refill stations are luxury brands; many cannot afford such beauty products.
They are not easily accessible. Several refill stations are located in major cities, making it hard and inconvenient for people who live outside those places to get there quickly.
Text continues below image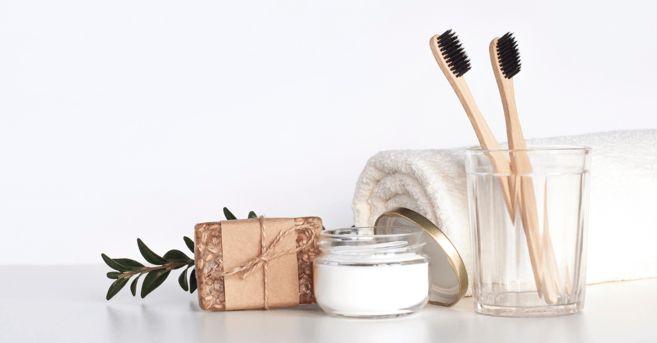 Plastic-free packaging
Sustainability movements by beauty brands to reduce the impact of their production on the environment encompass recycling and refilling. However, the height of this movement might be the reduction of total removal of plastic from the equation by using plastic-free packaging.
Packaging company Albea has made efforts to reduce the number of plastics and the carbon impact of its products. Initially, it achieved this with its eco-made caps, and in recent years it has moved to fuse the head and cap. Furthermore, there are some beauty brands that promote plastic-free beauty with their products. Pangea Organics has been around for over two decades but was rebirthed last year as a plastic-free brand, also bringing into the scene its infinitely recyclable packaging. Other plastic-free brands include Ethique, Kate McLeod, Petal, and Common Heir.
Pros
The materials used instead of plastic may be easily recycled and reused, being a good sustainable choice.
Alternative materials may have lesser environmental effects and are biodegradable.
Open to more lasting and aesthetically appealing options.
Cons
Some options, such as paper and glass, may not be as durable as plastic.
It may be harder to scale production using some sustainable materials.
Text continues below image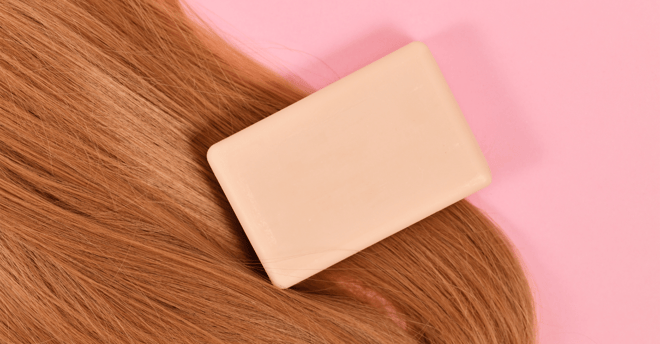 Packaging-free products
Some brands have thrown the idea of packaging completely out of the window with their products. LUSH has some product categories that require no packaging, and many people are excited to try the zero-waste living. Products that need no packaging include soaps, bath bombs, bubble bars, and body conditioners. Other brands that promote zero-waste include Humanrace and Drunk Elephant.
Pros
These products are great eco-friendly choices.
It is a more cost-effective option for the brand.
Brands will have more resources to improve these products.
Cons
Some of these products may be lacking in some areas compared to their liquid counterparts.
Solid products may melt under certain temperatures.
Lack of information on ingredients in the product; alternative ways will have to be found to include an ingredient list, user guides and/or warnings.
Conclusion
There is an overwhelming amount of plastic waste in the environment. A global, collective effort encompassing individuals, governments, and brands is the only way to avoid having more plastic than fish in the oceans in years to come. On Covalo, we list various service suppliers that offer sustainable alternatives for packaging.
Text continues below image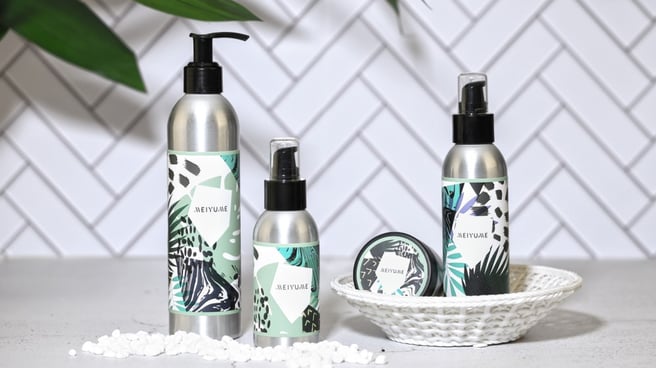 Image credit: Meiyume
Meiyume is an industry leader in complex, multi-material packaging that launched their Infinite Aluminium Packaging Rage in 2020. They aim to make all of their packaging and retail solutions 100% recyclable, biodegradable or designed for recovery by 2025.
Cosmogen has a sustainable materials section that is aimed to enhance effectiveness of cosmetic formulas, and includes brushes, applicators and packaging innovations.
Roberts beauty is the largest online catalogue for sourcing packaging from around the globe and offers reclaimed and recycled ocean plastics.
Liked this article? Share it with your colleagues and friends by clicking one of the social media like or share buttons above, and make sure to leave a comment. We love hearing from you!
Disclaimer: The information provided (on our blog) is accurate to the best of our knowledge, however, there may be errors. As a neutral organization, we at Covalo do not advocate or promote certain products or ingredients on our platform as better than others. The Site may contain (or you may be sent through the Site) links to other websites or content belonging to or originating from third parties or links to websites and features in banners or other advertising. Such external links are not investigated, monitored, or checked for accuracy, adequacy, validity, reliability, availability or completeness by us. For more information on our blog, contact social@covalo.com