L'Oréal Groupe, Unilever, and Procter & Gamble are among the 36 cosmetic giants behind this new environmental impact assessing system for beauty goods.
Initially announced September 2021, the purpose of the EcoBeautyScore Consortium is to enable consumers to make sustainable choices with clear, transparent, and comparable information about the environmental impact of the beauty products they use, based on a common science-based methodology. This will help meet the growing consumer demand for greater transparency on environmental impact of cosmetic products, including formula, packaging, and usage.
The Consortium will consult external experts, including scientists, academics, and NGOs to make sure the process is as inclusive as possible.
The 36 members of the EcoBeautyScore Consortium have started working together in thematic working groups. A footprinting and scoring prototype is likely to be released at the end of 2022, providing the environmental scoring for a selection of product categories at first. It will then be verified by independent parties. The work developed by the Consortium will be published and may be used on a strictly voluntary basis by both Consortium participants and all other interested parties.
The Consortium remains open to all cosmetics and personal care companies, regardless of their size or resource, and all stakeholders will be informed and consulted throughout the process.
The 36 members so far include the following:
Amorepacific, Babor, Beiersdorf, Colgate-Palmolive, Cosmébio, COSMED, Cosmetic Valley, Cosmetics Europe, cosnova, Coty, The Estée Lauder Companies, Eugène Perma, FEBEA, The Fragrance Creators Association, Henkel, IKW Beauty Care, The International Fragrance Association, Johnson & Johnson Consumer Inc., JUST International AG, Kao, L'Oréal Groupe, LVMH, Nafigate, NAOS, Natrue, Natura &Co, NOHBA, Oriflame, P&G, Paragon Nordic, Puig, PZ Cussons, Shiseido, Sisley, STANPA, Unilever.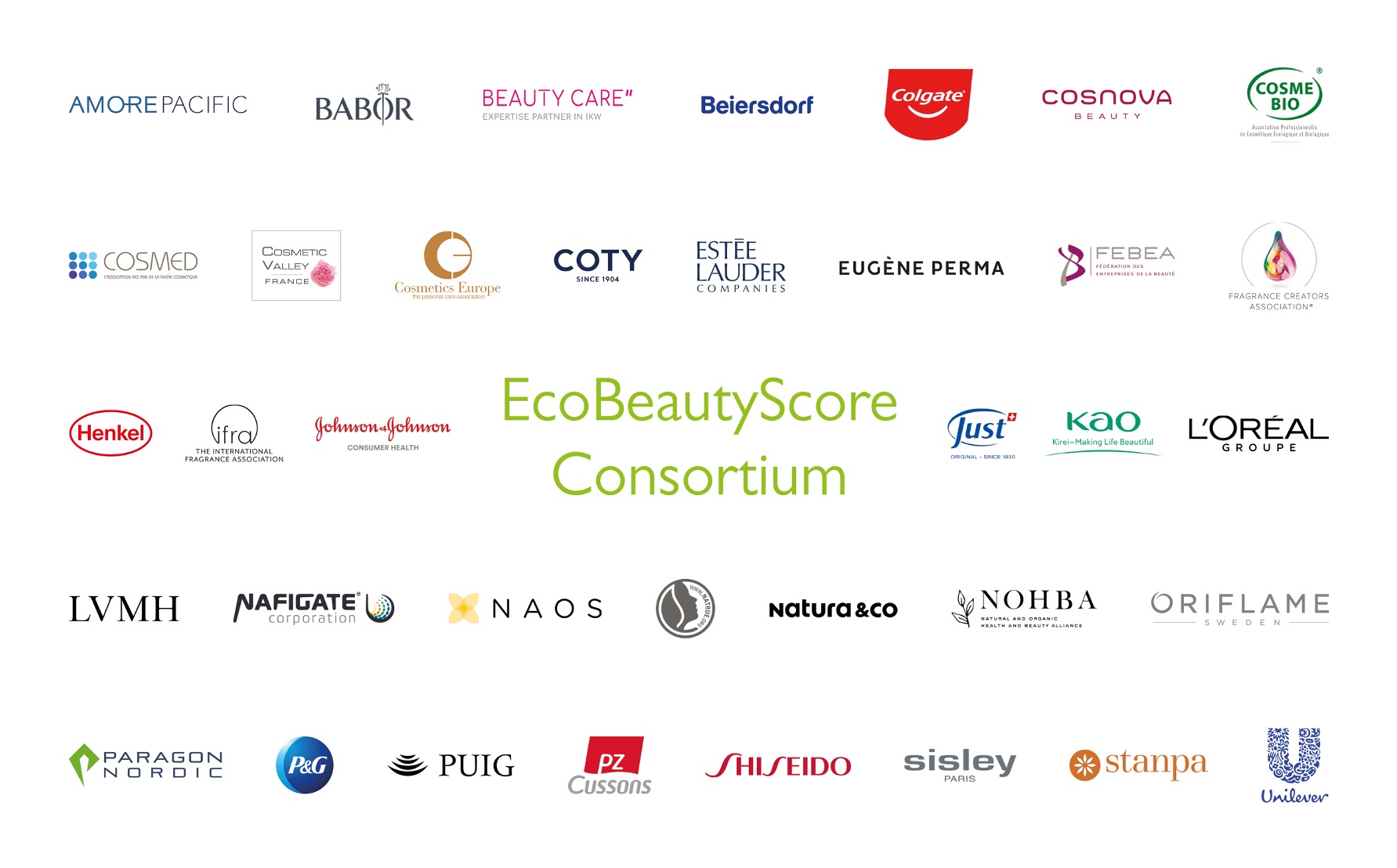 Liked this article? Share it with your colleagues and friends by clicking one of the social media like or share buttons above, and make sure to leave a comment. We love hearing from you!
Disclaimer: The information provided (on our blog) is accurate to the best of our knowledge, however, there may be errors. As a neutral organization, we at Covalo do not advocate or promote certain products or ingredients on our platform as better than others. The Site may contain (or you may be sent through the Site) links to other websites or content belonging to or originating from third parties or links to websites and features in banners or other advertising. Such external links are not investigated, monitored, or checked for accuracy, adequacy, validity, reliability, availability or completeness by us. For more information on our blog, contact social@covalo.com