Thus, skin care and beauty companies sought a safer, more natural alternative to retinol that would deliver the same powerful results without many of the negative side effects. Bakuchiol, the natural alternative to retinoids, is taking the skin care and beauty industry by storm as it offers a more gentle version of one of the most popular anti-aging ingredients. Plus, did we mention it's natural? The ingredient is derived from a plant called the Psoralea Corylifolia (commonly known as the babchi plant), which is famous for its use in Ayurvedic medicine and ancient Chinese medicinal products.
While bakuchiol may not have the same chemical properties as retinoid ingredients, it offers the same benefits of being an anti-inflammatory and a natural antioxidant. Bakuchiol, derived from plants, is a terpenolphenol which means it acts similar to a retinol despite being natural instead of synthetic. Like retinoids, it can also stimulate collagen production, meaning that it will help the skin increase cell turnover and diminish the appearance of fine lines and wrinkles for anti-aging benefits. The increase in collagen pushes new skin cells to the top, helping increase the elasticity, supple appearance, and overall glow of the skin.
Safer for all skin types
Because Bakuchiol is gentler than vitamin A derivatives such as retinol or retin-a, it makes anti-aging products safer to use on all skin types—no matter how sensitive. Many, especially those with sensitive or dry skin types, find that using retinol only irritates the skin or causes peeling, especially if the product comes close to the eye area. Natural alternatives like bakuchiol eliminate that issue altogether, because they're less potent despite offering the same level of effectiveness. Studies have even shown that, when used in conjunction with regular use of retinol products, bakuchiol can even enhance the positive side effects without increasing the negative ones associated with retinoid products.
The British Journal of Dermatology recently published a study that showed that, over time, the use of bakuchiol offered the same results as over the counter retinoid products without the negative side effects. Participants were asked to apply either a 0.5% bakuchiol in a cream daily for 12 weeks. At the end of the 12 week period, the patients that used the retinol product reported that they had an increase in stinging and peeling on their skin, while those that used the bakuchiol did not. Meanwhile, all participants reported that they had noticed fewer wrinkles and blemishes on their skin where either product was applied.
The conclusion of the study showed that bakuchiol can be considered just as effective as retinol, with less risk of negative side effects. Dermatologists that studied the results of the study determined that both bakuchiol and the retinol product were effective for reducing hyperpigmentation and signs of aging. There was no determination of a statistical difference that showed one produced greater results than the other, though many dermatologists still believe that there have not been enough studies to show that bakuchiol works the same, or better, than vitamin A derivatives like over the counter retinol products. Regardless, patients with sensitive and dry skin often opt for bakuchiol instead of retinol because it has less of a potential to cause peeling or irritated skin.
Bakuchiol products
Many botanical skincare and cosmetic companies are opting to use bakuchiol in their anti-aging products because they're considered a safe but effective alternative to retinoids. Since bakuchiol is natural, consumers that prefer natural and holistic skin care products or botanicals over chemicals are more likely to purchase an anti-aging product only if it uses natural ingredients. Bakuchiol is still fairly new to the skin care industry, particularly in the United States, so consider marketing the ingredient well if you're considering including it in your product.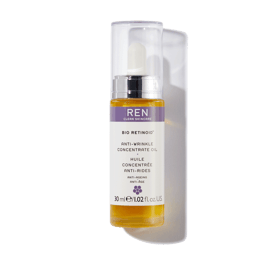 Natural skin care companies like Burt Bee's, Avène, Ren Clean Skincare and Bioderma are using bakuchiol as a natural alternative to retinol in some of their skin care lines. Ren's Clean Skincare Bio Retinoid line, for example, offers the ingredient in its anti-aging and line-smoothing skincare line, with a combination of retinoid analogue (a flower extract) with vitamin A and hyaluronic acid.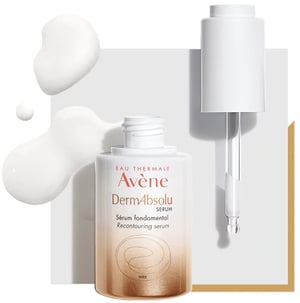 The french company Avène with its Dermabsolu line designed a skin care line with the efficacy of a trio of active ingredients for mature, sensitive skin, providing firmness, vitality and comfort. thanks to the efficacy of a unique trio of active ingredients.
Terms like bio-retinoid and biomimetic retinol are commonly used to attract consumers that would normally purchase retinol, but don't know about the benefits of bakuchiol as an alternative.
Find Bakuchiol on Covalo
Covalo has indexed four bakuchiol ingredients that can be utilized as active ingredients in beauty and personal care products.
Sytenol A, from the chemical supplier Sytheon in Boonton, New Jersey, United States, is a highly concentrated form of bakuchiol that acts as a broad spectrum radical & non radical quencher. The company recommends pairing this vitamin A alternative alongside retinoid or squalene products to enhance the effects of those ingredients. Sytenol A is 60x more effective than natural tocopherols, making it a great partner to retinol or squalene as an active ingredient. Marie Delasson, Sales & Marketing Manager EMEA from Sytheon, points out: «Bakuchiol is facing an unprecendenting buzz after the 2019 publication in British Journal of Dermatology where Bakuchiol 99% (Sytenol® A) was compared side by side to retinol. Not only it is natural and vegan, but Bakuchiol provides similar performances as super-star retinol, with a better skin tolerance and as it is photostable, it's suitable for day products. More info on www.bakuchiol.net».
For botanical products, the Korean company The Garden of Naturalsolution developed the product Bogolji Extract. The natural ingredient contains bakuchiol, among other beneficial plant-based ayurvedic extracts. As an active ingredient in natural medicines, the compound has been known to have a vasodilating effect that can soothe the symptoms of skin diseases and counteract toxins that can lead to the growth of tumors and skin diseases. In skin care, the active ingredient works alongside psoralen to nourish the skin with powerful antioxidants and oils that act as anti-aging compounds.
Finally, the German chemical supplier Evonik Industries AG offers an active ingredient mixture called Herbapurifine that uses bakuchiol as an anti-aging compound. The chemical is used as a natural anti-oil active ingredient and uses Water (USA)/Aqua (EU), Lecithin, Bakuchiol, Butylene Glycol, Salix Alba Bark Extract, Magnolia Grandiflora Leaf Extract in its chemical makeup.
The next mega ingredient
Right now retinoids are some of the hottest active ingredients in the skin care and beauty industries. Brands such as Drunk Elephant and Sunday Riley have become mega-popular since releasing their high concentration retinol products in the last couple of years. However, the ingredient is not suitable for all skin types, limiting its range of use to those that can handle harsh ingredients on their skin. Thus, bakuchiol gives personal care companies the freedom to market anti-aging products to everyone—even consumers that prefer holistic beauty products over chemical ones.
Please share this with your colleagues by clicking one of the social media like or share buttons above, and remember to leave a comment. We love hearing from our readers!
Covalo is the most comprehensive personal care ingredient platform, making your search for the right ingredient super simple and speedy. You're only a few clicks away from finding just what you need. W
Disclaimer: The information provided (on our blog) is accurate to the best of our knowledge, however, there may be errors. As a neutral organization, we at Covalo do not advocate or promote certain products or ingredients on our platform as better than others. The Site may contain (or you may be sent through the Site) links to other websites or content belonging to or originating from third parties or links to websites and features in banners or other advertising. Such external links are not investigated, monitored, or checked for accuracy, adequacy, validity, reliability, availability or completeness by us. For more information on our blog, contact social@covalo.com