In the current coronavirus pandemic atmosphere, several businesses, beauty brands included, have replaced their manufactured goods with hand sanitizers in order to address the global shortage.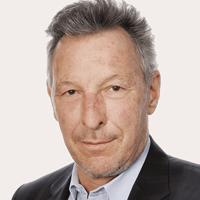 This week, we get an insider's look into the supply chain and regulatory framework of hand sanitizers with Dr. Bernard Cloëtta, Director General of the SKW, the leading national association of the cosmetics, detergent and cleaning products industry, which advises and represents the interests of close to 100 companies.
Read on to hear more about the impact coronavirus has had on Swiss channels of distribution and how the country is doing in international comparison.
Q: With the current COVID-19 pandemic, the demand for hand sanitizers has soared. What has the response been from suppliers, both within Switzerland and internationally?
The two major challenges are the availability of alcohol (isopropyl alcohol, ethanol or other disinfecting ingredients) and of primary packaging materials in small sizes. The suppliers of these materials are mostly located outside of Switzerland. Nevertheless, many Swiss manufacturers have added hand sanitizers to their product portfolio and are trying to find access to the necessary materials. Alcosuisse, the official Swiss supplier, is doing a good job to find additional suppliers. Normally, Alcosuisse only imports alcohol, as there is no sufficiently large production in Switzerland. Breweries and distilleries have started to produce alcohol for sanitizing purposes. The actual problem is that these ingredients are hard to get anywhere in the world these days. I have to say that SKW members are very creative in finding new sources or suppliers for these materials.
Q: What is the typical production cycle for hand sanitizers and how fast can they be produced?
Usually, it would take around 8 weeks to order components and produce for the market. Now, everything moves a lot faster, we are talking about 2 weeks. Everything depends on the availability of the necessary raw and packaging materials. Of course, some other productions might therefore be postponed.
Q: Hand sanitizers are usually alcohol-based; does the industry face any challenges assuring the supply of isopropyl alcohol, ethanol or other disinfecting ingredients?
This is the crucial point, as mentioned before. Many producers just do not get enough alcohol for their production. Unfortunately, at the end of 2018, the federal government released its pandemic alcohol reserve of about 8,000 to 10,000 tons, which would probably have been sufficient for the current crisis. The companies were pushing just-in time-delivery for their production and minimized stock. This will certainly be an issue to be looked at for the future.
Q: Many countries have restricted the export of supplies vital to the COVID-19 pandemic, such as masks, medical equipment and hand sanitizers. What is your opinion on this? Has Switzerland also implemented such measures?
No, on the contrary, Switzerland is very much affected by the policy of several EU member states. Deliveries of raw and packaging materials, as well as face masks that were intended to be shipped to Switzerland are held back at the customs. Even if these products were shipped from a third country and passed the EU in transit. To my knowledge, Switzerland has not implemented such measures. Although the Swiss Federal Council considers face masks only necessary in specific cases, the demand is high now. It now seems possible to import masks directly from China on relatively short notice.
Q: Have you noted any resistance on the use of alcohol-based hand sanitizers, either on cultural or religious grounds?
Not so far. I heard from our members that for instance the Swiss certifying body for a "Halal" label has a very pragmatic approach in this issue. But I am only speaking for the current situation in Switzerland, not in any other countries.
Q: What other challenges does the industry face in this period of pandemic?
The various interruptions of the supply chain, but also the financial situation of several retailers, especially smaller companies. They will be allowed to reopen by May 11th. Another problem was the lockdown for hairdressers and cosmetic studios, which will fortunately be released by April 27th. This leads to enormous decline in sales for manufacturers and importers. The usual distribution channels are in a constant change, a lot of sales activities are more and more carried out via online trading. The accustomed structures will change faster than expected, maybe even forever.
Q: Did the current regulatory framework support suppliers of hand sanitizers in responding to the crisis in a timely manner?
The Swiss Federal Office for Public Health has done an excellent job by issuing a general decree within a short time that really facilitates the production of hand sanitizers. When I see what is currently happening in the EU, where every member state has a separate solution, I can only thank the Swiss authorities for their pragmatic and fast approach. If a producer is complying with the rules of the general decree, he can produce or import hand sanitizers within a short time. These products are not considered as cosmetics but as biocidal products without the necessity of an authorization.
Q: Drawing from the learning on the current situation, according to you what should change to avoid similar issues in the future?
Nobody was expecting such a huge and long-lasting crisis. Companies and legislators will have a lot of homework to ensure availability of the necessary materials in a pandemic crisis. After the Second World War, Switzerland had a very sophisticated legislation on national economic supply. As there were not many similar situations in the past 50 years, this system was understandably graded down. I am sure everybody in charge will draw the necessary conclusions now.
Q: Building further on this point, what can countries learn from one another's reaction to the crisis?
I am positive that it will be necessary to have a stock of the raw materials and products that are hard to get in a pandemic situation. Every country looks after itself first, which has nothing to do with nationalism. It is simply a political necessity.
Q: In such tumultuous times, what role do associations such as A.I.S.E., Cosmetics Europe and yourself play?
For national associations like the SKW, such a crisis is a big opportunity to prove to their members that the membership fee is worth its price. Personally, I like being challenged with new situations in my professional life. I am looking forward to each working day. The European Associations as AISE and Cosmetics Europe are in charge of not only one country, but for the whole European Market. They have to face the diverging interests of the different member states and have to take a consolidated position when dealing with the EU institutions. These two associations are both doing an excellent job. Despite this enormous workload, they are still able to support us national associations.
Q: Crises bring their load of challenges but can also spark innovation. To close this interview, are there any product innovations related to hand sanitizers that you would like to share with us?
The manufacturers of cosmetic, detergent and cleaning products are operating in an increasingly regulated area. This makes any kind of innovation slower and extremely expensive. For me, the innovation should come from the regulator side, by facilitating innovations for the industry and not always tightening regulations more. The simplification of the regulations regarding hand sanitizers lead to an enormous boost of production of these products, despite difficult conditions in the supply chain.