Covalo's "Ask The Expert" series was created to get to know various personal care experts on a more intimate level and to pick their brains on hot topics. Today, we sit down with Dr. Franziska Leonhardt to learn more about Ave+Edam, the skincare brand she founded along with Shirin Navab, a cosmetics development expert, and Prof. Dr. Dominik Michels, a renowned scientist in the algorithm and artificial intelligence (AI) field.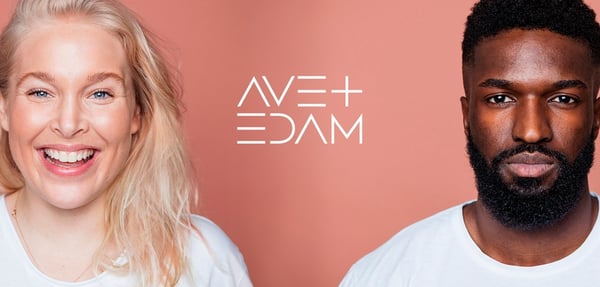 Ave+Edam is a start-up brand with the philosophy that "skin care should be as unique as you are," which is how artificial intelligence come into play. A unique skin ID is formulated using intelligent algorithms that adapt to each individual's specific skin condition, lifestyle, external environment, and even preferences. Their innovative concept has won them the prestigious #FORWARDBEAUTYChallenge in 2019 and the honor to collaborate with European beauty retailing giant, Douglas.
Read on to hear more about how the idea of Ave + Edam was formed, their customer-centric business strategy, how the US market differs from the European one, and which new products they have planned for 2020.
Q: Hi Franziska! Thank you for taking the time to speak to us today. First question - what's your favorite personal care product right now?
Our personalized day and night cream of course! However, we are currently developing serums, so each of us is trying those suitable as well.
Q: Can you tell us a bit about your background? How did you end up starting your own beauty brand?
We come from really diverse backgrounds. Shirin is half Swiss and half Persian, with 25+ years of experience in the beauty industry working with brands like Weleda and Kanebo. I'm from Germany and a lawyer by training with an MBA. I'm also a former member of the senior leadership team of Rocket Internet SE and helped to grow Rocket from a small startup to Europe's largest tech company, including IPO work in 2014. In addition, I lead kloeckner.i as well as kloeckner.v as COO and MD. Prof. Dr. Dominik Michels is an expat living mainly in the US and a highly regarded scientist and professor within the fields of computer science and mathematics. He focuses on algorithms, AI and machine learning, computational mathematics and physics, scientific and visual computing researching at Stanford University and KAUST.
In 2017, I was living in Silicon Valley when I met Dominik. We asked ourselves - why can you personalize muesli but not your skin care, even though the skin is our largest organ. It quickly became clear that effective skin care for different skin conditions, regional differences and living conditions involves so many variables that it can only be solved using technology in particular artificial intelligence. Beauty expertise joined with Shirin in 2018 and Ave + Edam was born.
Q: What does personalized skin care exactly mean and how does it work?
Personalized skin care is skin care for your skin, your lifestyle and the environmental factors you live in. It means giving the individual's skin what it needs while leaving out what it doesn't.
Personalized skin care in clean quality using a learning algorithm is unique. It is the combination of expert knowledge, intelligent algorithms as well as the quality of the products themselves.
The care products of Ave + Edam have the goal of constantly adapting to changes in the skin. The algorithm learns from the customer's feedback and thus optimizes the products.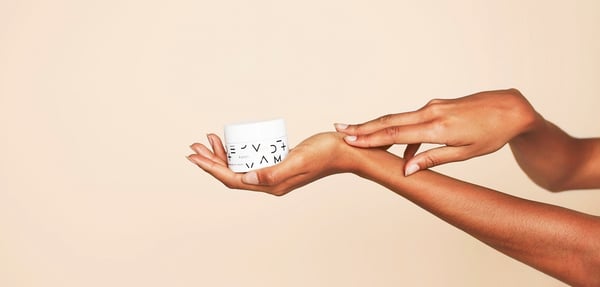 Q: Can you explain to us how you combine artificial intelligence with chemistry?
Our algorithms have been developed and trained by Prof. Michels and his world-renowned expert team of data scientists and engineers, dermatologists, chemists and cosmetic experts, as well as 1,000,000+ data points.
Customers use our online skin test at www.aveandedam.de or www.aveandedam.com to answer questions about various aspects of their skin and lifestyle. The detailed skin test was developed by a team of skin care experts and renowned dermatologists, including Dr. Gregor Wahl and Dr. Timm Golüke. The result of the test is a skin cream whose formulation is determined by intelligent algorithms. The algorithms identify the special needs of the customer's particular skin using artificial intelligence, which is fed expert knowledge on the one hand and the user's information on the other. This way a unique collaboration takes place. The result is a so-called "co-creation" in which not only the skin's condition is taken into account, but also factors relating to health, lifestyle and environmental influences. Our model is entirely customer-centric.
The customer has the possibility to give feedback on the product and thus to adapt the skin care. Customers receive customized versions of their skin care products based on changing skin textures, preferences, and external influences.
Q: How would you describe the US vs. the European market when it comes to personalized skin care?
In the United States, the trend of personalized skin care is already more significant than here in Europe. There we see personalization in various areas such as skin care or hair care. In Europe, the demand for personalized products is increasing, but has not yet reached the same pace as in the USA. Another difference is that in the fast-moving consumer goods (FMCG) sector in Europe, it is not yet common to use AI in order to achieve personalization or learn from your customers. On a side note, regulations in the cosmetic sectors in Europe are hefty and are an entrance barrier for small, innovative companies in terms of personalization.
Q: Personalized cosmetics and trends — is this a contradiction or do you also work with trending ingredients and innovative formulations?
We would state the opposite — as we are formulating and researching with algorithmic support, we can constantly adapt and redefine both formulas and ingredients. Thus, we allow for only the best ingredients to be continuously used.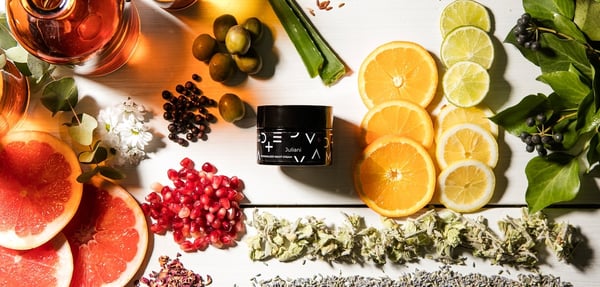 Q: How do you define clean beauty and sustainable cosmetics? And how do you incorporate these concepts into your products?
As of now, there is no real standard for clean beauty and sustainability. Therefore, we have created our own standard to which we adhere. We use natural and high-performance ingredients. All our formulations are made in Germany, are vegan, and are free of major allergens, parabens, mineral oils, PEG's, nanoparticles, microplastics. Of course, we also do without animal testing. We produce for our customers within 5-10 days after the online test and deliver directly to their home. In this way, we avoid long storage and enable resource-saving and sustainable production and can do without excessive preservation.
Q: So far, Ave + Edam offers a personalized day cream and night cream. What's coming up in 2020?
We will launch our own serums and cleansers and are working on one more secret product.
Q: Final question. (If you've tried Covalo and had a positive experience) What's your favorite thing about Covalo?
We have signed up for Covlao and will use it in 2020. As a start-up, it would be great to benefit from the support in the ingredient sourcing process, which is a real challenge for those using trending ingredients in the fragmented beauty care industry.